'Men In Black 3' Producer Remaking Carol Reed's 'The Fallen Idol'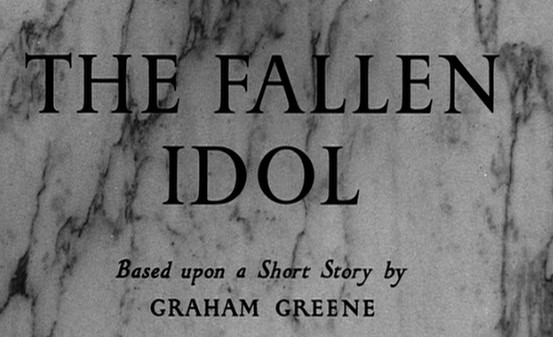 We may receive a commission on purchases made from links.
This is one of the more unlikely pieces of remake news we've had in a while. Men in Black 3 producer Walter Parkes is working with screenwriter David Farr (Joe Wright's upcoming Hanna) to remake The Fallen Idol, originally filmed in 1948 by Carol Reed, just before he made The Third Man.
Deadline says that Parkes and partner Laurie MacDonald are developing the project with Studio Canal, which owns the rights. Why is this an unlikely remake? Because Graham Greene's script (from his own short story 'The Basement Room') and the film that resulted are each a tense, understated study of a kind of perceptual awakening. The main character, through whose eyes we see events in the film, is a young boy who idolizes his family butler. When the butler's wife is accidentally killed, the boy tries to protect his friend and ends up getting him arrested for murder.
The idea is to update the story to present-day India, showing events "through the eyes of an 11-year-old American. The boy's family will live in a large colonial mansion run by the English couple. That way, the world which the boy explores outside the house – drab post-war London in the original – will be much more alluring and potentially dangerous. Making the boy older makes his sexual awakening more potent, Parkes believes. The butler could also be having an affair with a local girl, breaking another taboo." (The butler has a thing for a young girl in the original, too, but here it's the interracial aspect that would be taboo, I suppose.)
So, some of that understated effect of the original is already being tossed out the window in favor of more overt danger and sexuality. Not a surprise, really, since the tone of the original is one rarely seen in movies lately.
Carol Reed's version of The Fallen Idol was nominated for Best Director and Best Adapted Screenplay, and won the Best British Film BAFTA at the time. It got a nice Criterion release a few years ago. Sadly, that edition is out of print now, but because the movie isn't one of the more well-known amongst the Criterion catalog, you can still get copies at Amazon and likely other retailers. I'm watching my copy now; it's a great little thriller, well worth a look.