Full Length Movie Trailer: Scott Pilgrim Vs. The World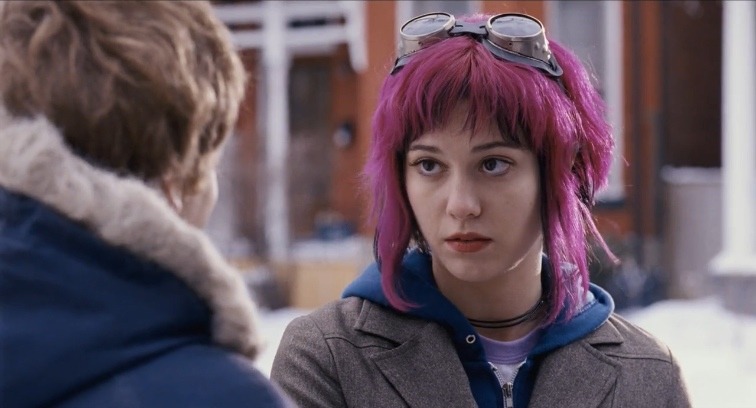 Universal Pictures has released the first full-length movie trailer for Edgar Wright's upcoming action-comedy Scott Pilgrim vs. The World. Based on the comic book series written by Bryan Lee O'Malley, Pilgrim tells the story of a charming and jobless 22-year-old who must defeat his new girlfriend's seven evil ex-boyfriends in order to win her heart. The new trailer will be attached to Get Him To The Greek, but has been put online once the Scott Pilgrim facebook page reached 100,000 fans (which happened at 1:30am on Monday morning).
The new trailer is pretty awesome, and has me even more excited about the film than the initial teaser. The only thing I didn't like was the lame "it's on like Donkey Kong" tagline which I'm sure was the "genius" idea of the Universal's marketing team. Watch the trailer now embedded after the jump. Please leave your thoughts in the comments below.
Watch the trailer in High Definition on Facebook.
SCOTT PILGRIM VS. THE WORLD
Genre: Action-Comedy
Cast: Michael Cera, Kieran Culkin, Mary Elizabeth Winstead, Satya Bhabha, Chris Evans, Anna Kendrick, Brie Larson, Alison Pill, Aubrey Plaza, Brandon Routh, Johnny Simmons, Mark Webber, Mae Whitman, Ellen Wong
Directed by: Edgar Wright
Writers: Michael Bacall and Edgar Wright
Based on the Oni Press
Comic Book Series by: Bryan Lee O'Malley
Producers: Marc Platt, Eric Gitter, Edgar Wright, Nira Park
Executive Producers: Ronaldo Vasconcellos, J. Miles Dale
Meet charming and jobless Scott Pilgrim (Michael Cera). A bass guitarist for totally average garage band Sex Bob-omb, the 22-year-old has just met the girl of his dreams...literally. The only catch to winning Ramona Flowers (Mary Elizabeth Winstead)? Her seven evil exes are coming to kill him. Genre-smashing filmmaker Edgar Wright (Hot Fuzz, Shaun of the Dead) tells the amazing story of one romantic slacker's quest to power up with love in Scott Pilgrim vs. the World.
Scott Pilgrim has never had a problem getting a girlfriend. It's getting rid of them that proves difficult. From the girl who kicked his heart's ass—and now is back in town—to the teenage distraction he's trying to shake when Ramona rollerblades into his world, love hasn't been easy. He soon discovers, however, his new crush has the most unusual baggage of all: a nefarious league of exes controls her love life and will do whatever it takes to eliminate him as a suitor.
As Scott gets closer to Ramona, he must face an increasingly vicious rogues' gallery from her past—from infamous skateboarders to vegan rock stars and fearsomely identical twins. And if he hopes to win his true love, he must vanquish them all before it really is game over.