/Film UK - Minority Report, Philip Ridley Video Interview, Ken Loach's Black Jack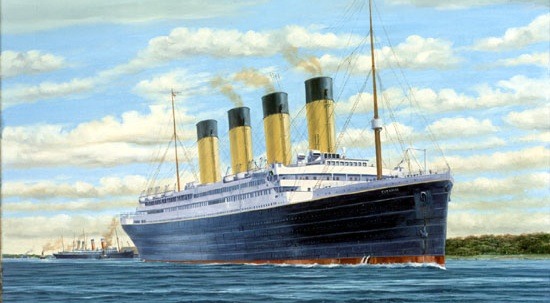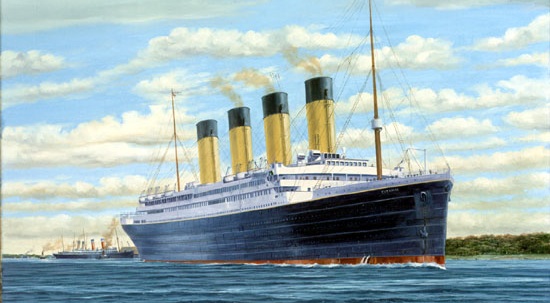 Coming to you from my vantage point in good old Blighty, it's Slashfilm UK. Anglos and Anglophiles rejoice. This week's is a special installment with two big review pieces and some video reports.
Fox have released the Blu-ray of Minority Report in the UK and Europe and they've taken a different tack to the Paramount release in the US. While there's no commentary track, which is exactly what we've come to expect from the films of Steven Spielberg, there's quite a lot of interview material and you'll get to hear a great deal of the director's thoughts on the film.
I like the Blu-ray format a great deal, not least for the way it allows you to access supplements pretty seamlessly during playback. This is particularly notable in the UK release of this title: Paramount's US disc has all of the features shipped off to a second disc, while in the UK release, the disc's wealth of storage capacity has allowed for the many extra bits and bobs to be no more than a few button presses away, and usually available without stepping out of the feature itself. That's the integration between film and special features we want from Blu-ray discs, it's here, and I find it odd that the US edition didn't follow the same paradigm.
If you're wondering if the jamming of extra info onto the UK 1-disc has compromised the sound or picture quality, I can confirm that it definitely has not. The UK disc has just the same mixture of grain, grit and sometimes disconcerting smoothness that the US one shows (getting to compare scenes from these was a real chore – don't say I don't ever do anything for you).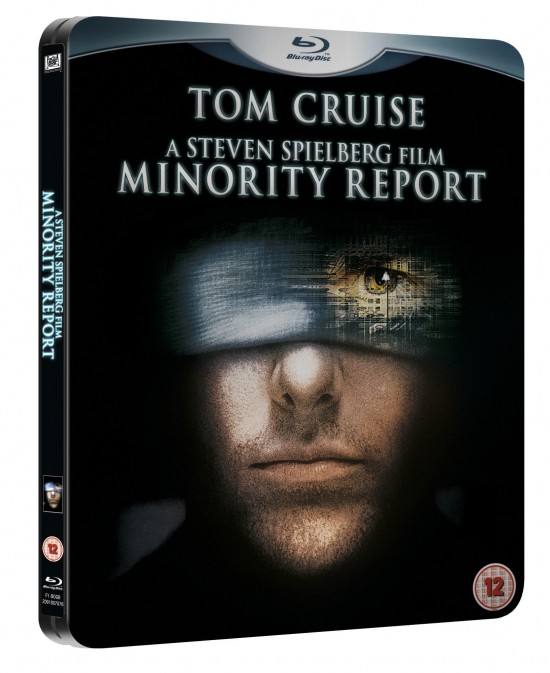 The chief special feature is a searchable interview with Steven Spielberg, edited into pieces that are relevant to particular scenes, props, set pieces and ideas. This way of organising the material really does bring it closer to being a replacement commentary, though some might argue that it's a little work to navigate. Personally, I'd rather get it broken up like this than go for the solid lump option, with Spielberg talking uninterrupted. Besides, fiddling with a menu system can be fun, right – just like when Tom Cruise is playing with his fancy computer floating data device at the start of the film. Nerds can't deny that.
Sure, the film is always "the thing", but I've always loved the supplements on Laser Discs, DVD and now BD and, in this case, I found them a pretty interesting bunch. The film has a certain futurist ambition that involved a lot of design and discussion from art, concept and consultant teams. Seeing them get their due – or some of their due – is probably the most satisfying thing about the package overall.
Here's a sample of the special features, in which production designer Alex McDowell just scratches the surface of his thinking and screenwriter Scott Frank puts it into a socio-political context:
I was never really a fan of the film, but I know that places me pretty clearly in an... er... minority. Watching it again on Blu-ray... it's just the film I thought it was, only more so. Fans of the film's futuristic design and stylised, blown-out cinematography will find a lot of the transfer simply stunning, and the 5.1 mix might be more subdued that I'd remembered from when I've seen the film before, but I definitely consider that a good thing. I don't really know how Minority Report could look or sound any better. Not now.
Talking of high-quality Blu-ray transfers, the presentation of Philip Ridley's Heartless is remarkable. Lucky really, because while the film has been given a day-and-date release across the UK, its cinema screenings were rather thin on the ground and most people will be seeing this one on their TV sets.
Director Philp Ridley sat down with me to discuss not only this film but his previous pictures The Reflecting Skin and The Passion of Darkly Noon. He's a great director and has a lot of interesting things to say, so these three videos come fully recommended. There's no spoiler material within.
Heartless is in cinemas, on DVD and BD, and available for download and VOD right now.
Coming in late June from the BFI is a DVD only release of Ken Loach's Black Jack. Loach directed very few feature films throughout the 70s and 80s, and they are somewhat less well known than either his earlier or later productions. This one seems a little unlike some of Loach's other fare in that it's a period adventure film.
The film was shot by Chris Menges, one of Britain's great cinematographers. While the transfer to disc isn't as absolutely perfect as some recent BFI releases (it's SD only, some material has come from a broadcast master where the film print was too damaged, theres some apparent discolouration of frames here and there – basically, a more full remaster could have been executed) it does look pretty darn good and Menges work is still impressive. There's some memorable candle-light work that recalls, perhaps, Barry Lyndon and some natural light exteriors that look wonderful.
Loach's almost-eavesdropper style is a wonderful and refreshing approach to a film of this genre, and the story has a life and vibrancy that its many more straight-up cousins largely lack. Compare again to Barry Lyndon, a film which is far more buttoned down and constrained than this one. Loach's keen eye for social detail is as astute as ever, and the film is every bit as much a statement on mores and morality as his more overtly political pictures. Ultimately, though, Black Jack has proven to be one of my very favourite of Loach's films. This was not least because of a focus on engagement through empathy and storytelling rather than polemic or exposition. I'm always sympathetic to Loach's stories, though it's only the best – like this – that I've found dramatically, rather than politically, provocative.
The disc isn't out until June 21st, but it's worth the wait, I can tell you.
For more of Loach's films, see his YouTube channel at which one of his features is being added week on week until, sooner or later, most of them will be available. I say most because the ones on the channel seem to be the same ones Loach himself released in a series of box sets, and not, for example, Black Jack which has been published by the BFI. For a Loach primer, the obvious place to start would be Kes, though Cathy Come Home is essential too and, sooner or later, Raining Stones should show up again and that's a great, accessible one.