Carl Erik Rinsch To Direct Logan's Run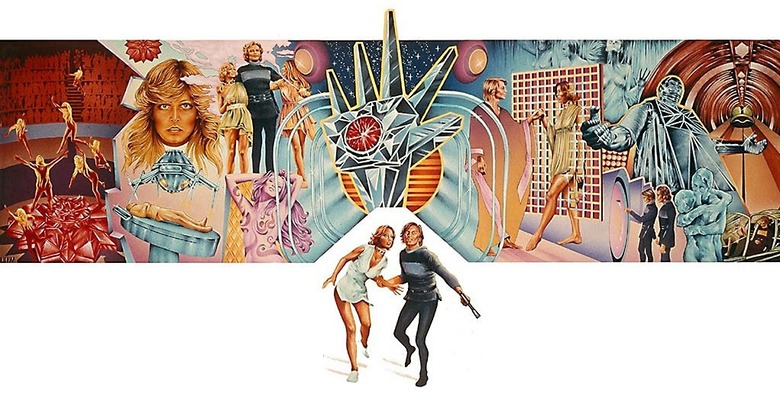 Commercial director and  Ridley Scott protege Carl Erik Rinsch is in talks to direct a remake of Logan's Run for Warner Bros/Joel Silver. I think this is the perfect project for Rinsch, who in my mind, has always been destined for a effects-heavy sci-fi feature debut.
You might recognize Rinsch's name as he was originally tapped to direct a prequel/remake of Alien, but Fox convinced/pushed Ridley Scott to helm the project himself. I was one of the few people actually interested in Rinsch's involvement. Rinsch's commercials show an amazing sense of imagination, visual effects artistry and composition. We've profiled his amazing commercials on the site, more than once. If you havent checked his television spots out yet, you should do so now.
In April, we posted Rinsch's short film The Gift, the futuristic action thriller tells the story of a robotic manservant who must go on the run from the Russian police. The short quickly spread around the internet (if you haven't watch it yet, click here). In my original posting I commented that "I really wish we could see more of this world, and I'm excited to see what Rinsch might be able to do with a feature project." A day later word dropped that a bidding war had begun between several big Hollywood movie studios, including Warner Bros and Fox, to turn the short film into a feature. We even broke more information about the project, titled Small, and posted some leaked concept renderings.
Heatvision reports that the short also reignited enthusiasm from Hollywood for Rinsch's feature career. Rinsch was also being considered by 20th Century Fox for the Bryan Singer-produced X-Men Origins: First Class, but lost out to Kick-Ass director Matthew Vaughn. He is also currently in preproduction on a samurai action film titled 47 Ronin with Keanu Reeves attached. He intends to direct Logan's Run after he completes that film for Universal.Bryan Singer was at one point attached to direct the remake, but got pulled away to direct Superman Returns. Commercial director Joseph Kosinski was then brought on board, with screenwriter Timothy J. Sexton working on a script. But Kosinski got sidetracked with a little side project for Disney called Tron Legacy.
The 1976 film is actually based on a 1967 novel by William F. Nolan and George Clayton Johnson. The plot involved a dystopian future society in which population and the consumption of resources is managed and maintained in equilibrium by the simple expediency of killing everyone who reaches the age of thirty (21 in the book), thus neatly (and inhumanely) avoiding the issue of overpopulation which was of growing concern at the time. Those who try to escape their destiny are known as a "Runners", and is hunted down by operatives known as Sandmen. The main character of the story is a Sandman named Logan who makes a run for it. The book launched two sequels, Logan's World and Logan's Search, both of which were published after the release of the film.
Watch the trailer for the 1976 film below:
source: heatvision