VOTD: Ari Sandel's Academy Award-Winning Short Film West Bank Story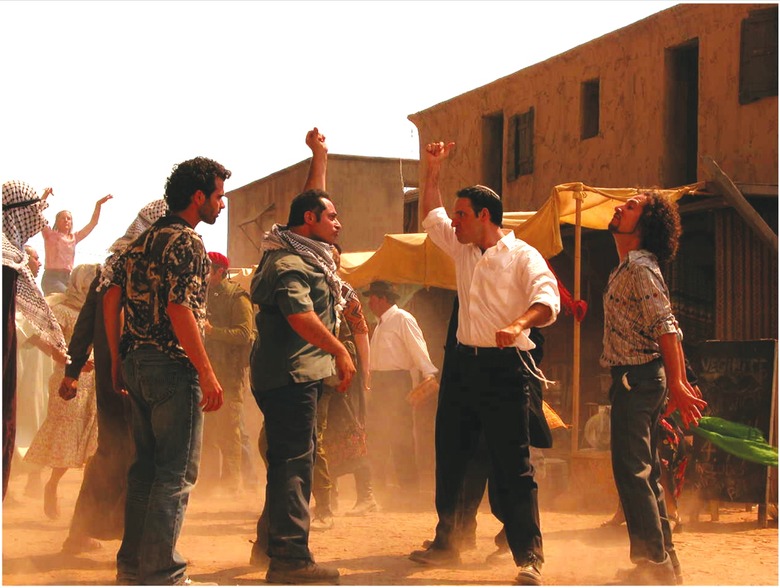 Yesterday it was reported that Academy Award-winning USC grad Ari Sandel was in talks to direct the big screen adaptation of Neil Strauss' bestselling book The Game: Penetrating The Secret Society of Pickup Artists. So I thought it would be as good a time than any to feature West Bank Story, the short film which won Sandel an Oscar in 2007 for Best Live Action Short Film.
Here is some information on the short:
West Bank Story is a comedy/musical short film, directed by Ari Sandel, co-written by Sandel and Kim Ray, produced by Pascal Vaguelsy, Amy Kim, Ashley Jordan, Ravi Malhotra, and featuring choreography by Ramon Del Barrio. The film is a parody of the classic musical film West Side Story, which in turn is an adaptation of Romeo and Juliet. The film follows the romance between the relatives of the owners of rival falafel restaurants, one Israeli and the other Palestinian, respectively named the Kosher Kings and the Hummus Hut, in the West Bank. The film stars Ben Newmark as the Israeli soldier, Noureen DeWulf as the Palestinian cashier, A.J. Tannen as the Israeli restaurant owner and Joey Naber as his Palestinian rival. The film premiered at the 2005 Sundance Film Festival, and was screened at numerous additional film festivals across the world, garnering several awards. In 2007, at the 79th Academy Awards, it won the Oscar in the category Best Live Action Short Film.
Watch the short film, embedded after the jump.