Ari Sandel To Direct Big Screen Adaptation Of Neil Strauss' The Game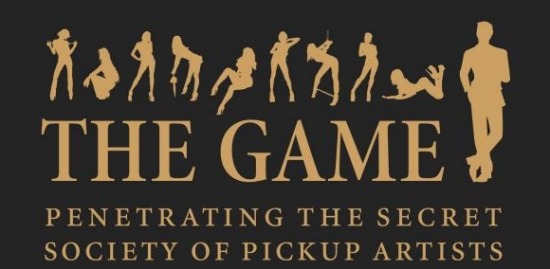 We may receive a commission on purchases made from links.
In 2005, Columbia Pictures acquired the film rights to Neil Strauss' bestselling pickup book The Game: Penetrating The Secret Society of Pickup Artists, and About A Boy director/screenwriter Chris Weitz was at one point attached to direct. The option expired, and rights returned to Strauss. Now Variety is reporting that Academy Award-winning USC grad Ari Sandel (West Bank Story) is in talks to direct the big screen adaptation for Lionsgate with Spyglass financing and Depth of Field producing. Due Date scribe Adam Sztykiel is rewriting Dan Weiss' script.
For those of you who are chuckling about the idea of a handbook for pickup artists being adapted into a big screen movie, that isn't exactly the case.
While Strauss' book does have informations which claim to teach men who to pickup women, the story is a first person account of Rolling Stone writer Struss' journey into the world of pickup artists, where he not only learned how to become one, but he becomes a master teacher with a group of rotating students in a Sunset Strip mansion.
The whole thing has a feel of Project Mayhem from Fight Club but without the destruction and violence. In the course of his adventures, he plays Britney Spears and Courtney Love moves into the mansion to learn some of his "game." And the book ends with (spoiler alert) him falling in love with a woman which convinces him to leave "the game." Which yes, sounds like it would work perfectly for a Hollywood movie (kinda).
Here is the official plot synopsis from the book:
"This is one hugely entertaining book. I loved every page. And I will never let Neil Strauss within fifty feet of my wife." –A. J. Jacobs, Esquire
Hidden somewhere, in nearly every major city in the world, is an underground seduction lair. And in these lairs, men trade the most devastatingly effective techniques ever invented to charm women. This is not fiction. These men really exist. They live together in houses known as Projects. And Neil Strauss, the bestselling author, spent two years living among them, using the pseudonym Style to protect his real-life identity. The result is one of the most explosive, witty, and controversial books of the year–guaranteed to change the lives of men and transform the way women understand the opposite sex forever. On his journey from AFC (average frustrated chump) to PUA (pick-up artist) to PUG (pick-up guru), Strauss not only shares scores of original seduction techniques but also has memorable encounters with the likes of Tom Cruise, Britney Spears, Paris Hilton, Heidi Fleiss, and Courtney Love. And then things really start to get strange – and passions lead to betrayals lead to violence. The Game is the story of one man's transformation from frog to prince to prisoner in the most unforgettable book of the year.
The book is available on Amazon for around $23-24.