Casting Notes: Sigourney Weaver In Red Lights; Adewale Akinnuoye-Agbaje In The Thing; Octavia Spencer In The Help; Two Films For Grant Bowler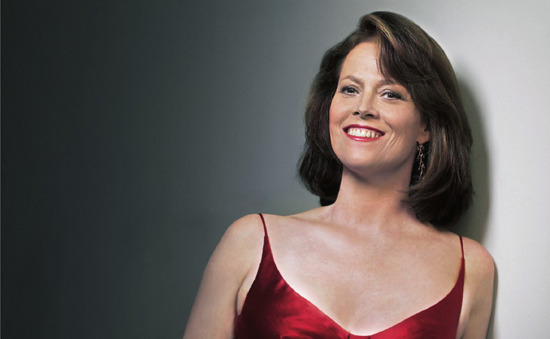 Buried director Rodrigo Cortés will next direct Sigourney Weaver in Red Lights, in which she'll play Margaret Matheson, "a para-psychologist who attempts to debunk a very reputable psychic who has just returned to the limelight after 30 years." What are the chances her character is named after author Richard Matheson? Pretty good. Cortés told Bloody Disgusting the film is ""about how the brain does not give a true picture of reality."
After the break, new talent for The Thing and The Help (can we combine those into one film, The Helpful Thing?) and two roles for True Blood's Grant Bowler.
Adewale Akinnuoye-Agbaje will be remembered by some from G.I. Joe: The Rise of Cobra, but to me he'll always me Lost's Mr. Eko, killed off in throwaway, ignominious fashion. Now he'll get a chance to be killed off by a totally different shape-shifting monster, as he's joined the cast of The Thing. If  he's just been cast, then he's stepping into Matthijs van Heijningen's prequel to John Carpenter's movie pretty late in the game, as it has been shooting for weeks. He might be the odd man out, given that the story takes place at a Norwegian research station. [STYD]Octavia Spencer is joining the cast of The Help, written and directed by Tate Taylor based on Kathryn Stockett's novel of the same name. The story "explores the complicated relationships between the upper class matriarchs and their servants in the American South of the early 1960's," and features Emma Stone and Viola Davis in the lead roles, with Bryce Dallas Howard. Chris Lowell has also recently signed on. [ComingSoon]
Finally, True Blood's Grant Bowler is joining The Killer Elite, which already has small fries Clive Owen, Robert De Niro and Jason Statham. Bowler will play an SAS officer and contract killer who is targeted by a private British vigialante group. Bowler also has City of Gardens on deck, which is set in 1980 and follows a surfer who is framed and sent to a jail for political prisoners. He'll play " a schizophrenic named Jesus Christ who is stuck in solitary confinement." Don't really know what to make of that character name in this context, but OK. John Robinson, James Remar and Deborah Unger are also in the cast. [Reuters]