Brendon Fraser Exits 'Journey To The Center Of The Earth' Sequel, Brad Peyton To Direct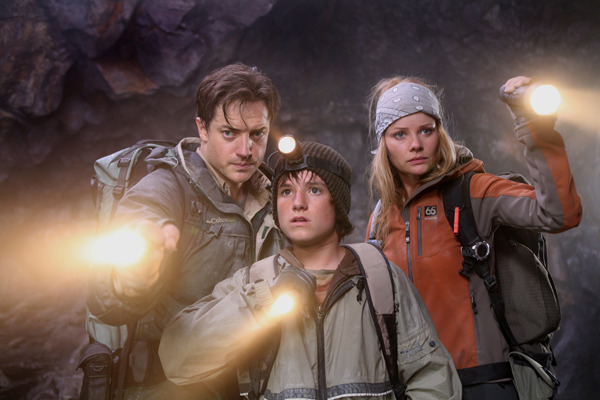 Deadline is reporting that Brad Peyton will soon become the director of the sequel to 2008's Journey to the Center of the Earth. The original film was directed by Eric Brevig, and while his return to the director's chair would have been an optimal situation, Warner Brothers wants to release the film by fall 2011 and Brevig is currently tied up with the Yogi Bear film. As a result, Peyton is being tapped to fill the void (apparently his work on the upcoming Cats & Dogs: The Revenge of Kitty Galore was impressive to Warner executives).
One potential consequence of replacing Brevig? Brandon Fraser might be out.
Journey to the Center of the Earth didn't exactly light the critical world on fire when it was first released back in 2008. However, the film performed well at the box office, grossing over $100 domestically and over $240 million worldwide. Undoubtedly, a large part of its success was due to the fact that it screened in 3D (Just like the original, the Journey sequel will be shot in 3D).
Fraser wanted to work under Brevig again, but with both of them potentially out of the picture, the studio may attempt to re-work the script so that Josh Hutcherson is the lead character. In the original, Fraser played Professor Trevor Anderson and Hutcherson played his nephew (pictured above in the middle).
Deadline points out that this could all just be "a game of chicken," and that Fraser might end up in the film after all. Is Fraser really willing to give up the possibility of a nice payday, especially given his recent box office disappointment? Is New Line really willing to tap an unproven actor for its leading man in a major, blockbuster release? Either way, this standoff may end up being more thrilling than the film itself.