Dominic Cooper Says He's Howard Stark In Captain America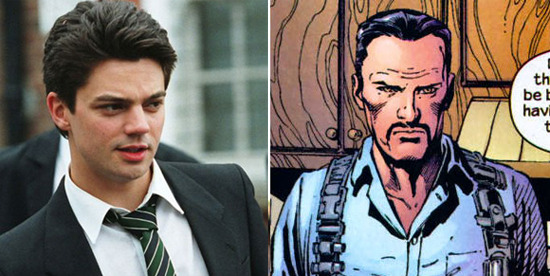 Briefly: We saw Howard Stark, father of Tony Stark (Robert Downey, Jr.) in Iron Man 2, played by John Slattery in his best Walt Disney tribute mode. We've known that the character would be a part of Captain America: The First Avenger, but not who would play him. Now Dominic Cooper says he's the man.
Salon talked to Cooper about his work in Tamara Drew, and he confirmed (no quote, sadly) that he'll play the younger version of the elder Stark in Marvel's WWII superhero movie.
To recap, Cooper will join Chris Evans, who plays Steve Rogers, aka Captain America, and Hugo Weaving as Red Skull, Sebastian Stan as Bucky Barnes, Hayley Atwell as Peggy Carter, Toby Jones as Arnim Zola, and Samuel L. Jackson as Nick Fury