Did High Ticket Prices Lead To Shrek's Disappointing Box Office Performance?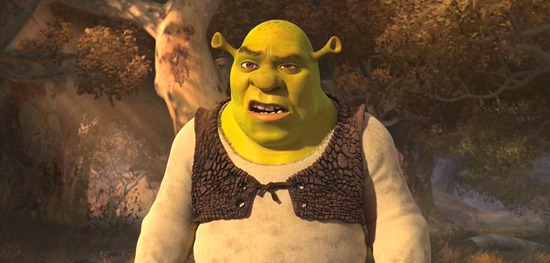 The fourth and final Shrek film, Shrek Forever After, obliterated box office competition this past weekend. Earning over $70 million domestically, Shrek handily beat Iron Man 2, which came in with $26.4 million, and it destroyed MacGruber, which bombed with only a $4 million take.
Given these numbers, the film looks like a financial success at first glance. But a closer examination reveals that it didn't perform nearly as well as expected under the circumstances. Did high 3-D ticket prices pave the way for Shrek's disappointing box office take?
Many industry observers expected Shrek to perform better. While the first Shrek film only took in $42 million on its opening weekend, Shrek 2 earned $108 million in its first three days. And Shrek the Third shattered the record for highest-grossing animated opening weekend when it grossed $121.6 million back in 2007.
Shrek Forever After obviously didn't do as well as the second and third films, and this was despite opening on 9,500 screens at 4,359 locations. But ticket prices were higher this time around, especially due to IMAX and 3D screenings, which accounted for 61 percent of revenue. In other words, Shrek Forever After had a lot of factors facilitating a very impressive opening weekend, but attendance was still down by 59 percent from the last Shrek movie.
Industry analyst Richard Greenfield (whose quotes come via the LATimes) thinks that high ticket prices might have been partially to blame. Greenfield points out that a smaller percentage of viewers opted for 3D this time around compared with How to Train Your Dragon, saying, "It appears that the average ticket price paid by consumers actually declined from 'How to Train Your Dragon' as a greater percentage of consumers simply opted to see the film in 2-D."
He continues:
We wonder whether the U.S. consumer is simply telling movie exhibitors that 3-D pricing has simply gone too far, too fast for the average movie. While consumers may have no issue paying a 3-D premium for a movie such as 'Avatar' or 'Alice in Wonderland,' consumers may downgrade to 2-D for weaker content such as 'Shrek.'
In other words, the movie wasn't that great, and the higher 3D ticket prices definitely didn't help things.
Brandon Gray at Boxofficemojo seems to agree:
[Shrek's marketing campaign] banked on 3D to give the movie extra kick, but 3D is not a draw in and of itself. It's shown to be mostly a revenue enhancer, and the movies themselves are the real attractions. If a movie doesn't seem special like Forever After, the 3D price premium may even be a deterrent.
I can see people opting for 2D instead of 3D due to higher prices. But can reports of high prices really discourage people from seeing the film completely? Or is this just a situation where the film didn't measure up to the greatness of Shrek the Third (and thus, earned much less)? Weigh in with your thoughts in the comments.