Casting Notes: Ray Liotta In 'Things Fall Apart'; New Actors For Lone Scherfig's 'One Day' And Madonna's 'W.E.'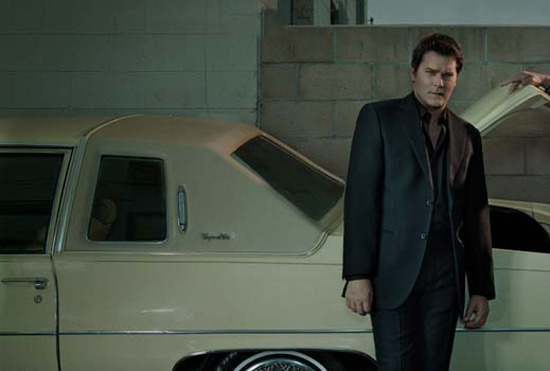 Mario Van Peebles is currently directing Curtis Jackson in Things Fall Apart and, based on Jackson's past thespian efforts, that's not terribly exciting. But now Ray Liotta is joining the cast, so that's a positive turn. Jackson is playing "a star football running back...who faces a personal tragedy as well as his own mortality while in his senior year in college." Liotta will now play his doctor, which will make a nice change from playing intimidating cops and the like, which Liotta gets all too often.  [Variety]
After the break, Lone Scherfig (An Education) and Madonna get new talent for their next films.
Before Lone Scherfig tackles the recently announced Mob Girl, she'll shoot a film called One Day. That romantic comedy, written by David Nicholls from his own novel, already had Jim Sturgess and Anne Hathaway in the lead roles. Now Romola Garai (Atonement) will play a woman romanced and married by Sturgess. The book is set on St. Swithin's day every year over a 20 year period from 1988 to 2008. Hathway and Sturgess have a one-night stand on their graduation day in 1988, then cross paths for the next 20 years. Think When Harry Met Sally plus Same Time, Next Year. (Though the latter movie is so far out of fashion that I wonder if anyone actually ever thinks of it.) [THR]
Finally, there's Madonna's. W.E. It initially sounded like a disaster: a dual-threaded tale of royalty and romance doesn't sound like something her previously limited directorial skills would be able to master. But then she got a great cast: Vera Farmiga, Abbie Cornish and Ewan McGregor.
Trouble is, she's lost Farmiga (who is pregnant) and McGregor (to Terry Gilliam, it seems) which could reduce the power of the cast quite a bit. But there are replacements headed in. Andrea Riseborough from Love You More is taking Farmiga's role, and while there's not yet a replacement for McGregor, Robin Hood's Oscar Isaac is now on board as well. He'd be the guy that Abbie Cornish falls for in the modern story, with Riseborough playing Wallis Simpson, in a role that will see her playing over several decades of the woman's life. [Playlist]