Warner Bros. Preps A Grudge Match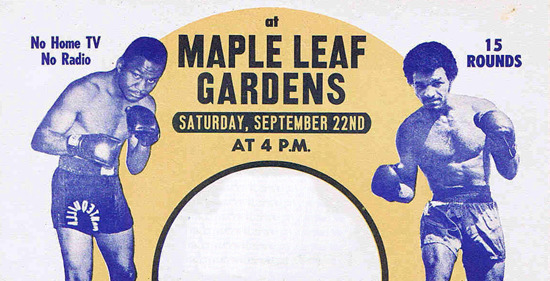 Briefly: It isn't often that you hear that a film seeks to emulate the tone of the 2000 Clint Eastwood film Space Cowboys. A studio making a movie featuring characters who are over 25? Insanity! And yet here's Grudge Match, a writer's pitch that Warner Bros. bought and will develop as a feature. Tim Kelleher sold the idea to WB, says THR, and will write the script. His pitch "revolves around retired boxers Billy "The Kid" McGuigan and Henry "Razor" Sharp, lifelong bitter rivals who are coaxed out of retirement and into the ring for one final grudge match — 50 years after their last title fight."
Kelleher has written for In Living Color and The Arsenio Hall Show, but only has one feature under his belt: Sinbad's First Kid. Not exactly a classic, but because I love seeing a studio make a film about older characters that isn't (a) a weepy drama or (b) a Clint Eastwood film, I'm game to see what happens here.