Inception UK TV Spot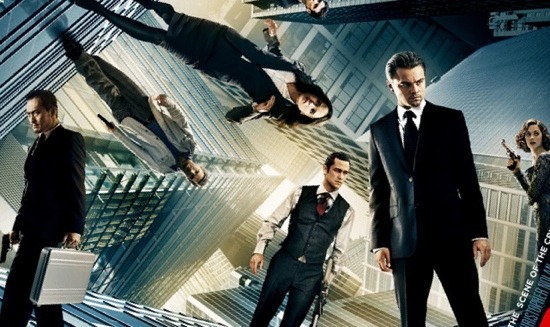 There's a new UK TV spot for Christopher Nolan's Inception: a sixty-second clip that does a good job of getting the idea of the movie across without seeming to give away too much. Didn't want to watch the last full trailer when you heard it showed off too much? This is the clip for you; check it out after the break.
I'm one of those who didn't watch the last trailer — I just want to see the bloody movie at this point, and I'm trying to remain as unspoiled as possible. But this TV spot isn't too bad when it comes to distributing info. It gives just enough plot while showing off many necessarily brief glimpses of the movie's spectacular imagery. There's more detail here than in the three US TV spots we posted not long ago, but not too much.
Given what we know about the film, I'd say that even watching the last trailer is going to leave you relatively unspoiled; do you really think Nolan is going to let everything be given away? But, just once, I'd like to go in as 'clean' as possible, and expect a few other people have the same desire. But if you'd rather read the recap, here's the synopsis again:
Acclaimed filmmaker Christopher Nolan directs an international cast in an original sci-fi actioner that travels around the globe and into the intimate and infinite world of dreams. Dom Cobb (Leonardo DiCaprio) is a skilled thief, the absolute best in the dangerous art of extraction, stealing valuable secrets from deep within the subconscious during the dream state, when the mind is at its most vulnerable. Cobb's rare ability has made him a coveted player in this treacherous new world of corporate espionage, but it has also made him an international fugitive and cost him everything he has ever loved. Now Cobb is being offered a chance at redemption. One last job could give him his life back but only if he can accomplish the impossible—inception. Instead of the perfect heist, Cobb and his team of specialists have to pull off the reverse: their task is not to steal an idea but to plant one. If they succeed, it could be the perfect crime. But no amount of careful planning or expertise can prepare the team for the dangerous enemy that seems to predict their every move. An enemy that only Cobb could have seen coming. This summer, your mind is the scene of the crime.
Inception opens on July 16 in theaters and IMAX.