Movie Trailer: Nanette Burstein's Going The Distance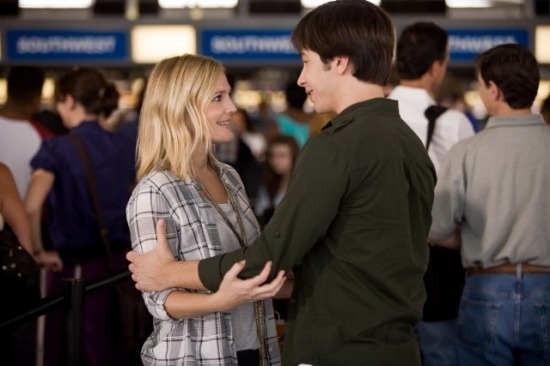 Oscar-nominated documentary filmmaker Nanette Burstein (On The Ropes, American Teen) makes her narrative feature film debut with the romantic comedy Going the Distance. The raunchy screenplay placed highly on the Black List, but it appears to have been tamed into a generic mainstream romcom starring Drew Barrymore, Justin Long, Christina Applegate, Ron Livingston and Charlie Day.
An Academy Award nominated director that we've championed on /Film in the past...
... a screenplay voted one of the best unproduced scripts by industry insiders...
... and this is the trailer?
Really? Lets hope the movie has something better to offer.
Watch the trailer now, embedded after the jump. Please leave your thoughts in the comments below.
Erin's (Drew Barrymore) wry wit and unfiltered frankness charm newly single Garrett (Justin Long) over beer, bar trivia and breakfast the next morning. Their chemistry sparks a full-fledged summer fling, but neither expects it to last once Erin heads home to San Francisco and Garrett stays behind for his job in New York City. But when six weeks of romping through the city inadvertently become meaningful, neither is sure they want it to end. And while Garrett's friends, Box (Jason Sudeikis) and Dan (Charlie Day), joke about his pre-flight calorie-cutting and his full-time relationship with his cell phone, they don't like losing their best drinking buddy to yet another rocky romance. At the same time, Erin's high-strung, overprotective married sister, Corrine (Christina Applegate), wants to keep Erin from heading down an all-too-familiar road. But despite the opposite coasts, the nay-saying friends and family, and a few unexpected temptations, the couple just might have found something like love, and with the help of a lot of texting, sexting and late-night phone calls, they might actually go the distance.
Going the Distance hits theaters August 27th 2010.