Cool Stuff: 250 Walt Disney Characters Size Comparison Infographic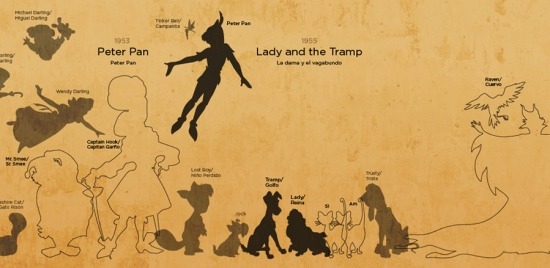 In April, we posted an awesome infographic created by Chilean-based graphic designer Juan Pablo Bravo showing "100 pixar characters" with their estimated sizes. Today Bravo has posted a follow-up, featuring 250 characters from Walt Disney Animated Films. The characters are shown grouped by movies in chronological order, with their respective names in english and spanish. The characters are even color coded to show the differences between the main characters, villains and secondary characters. Check out the full image after the jump.
Click on the photo below to see the full image enlarged.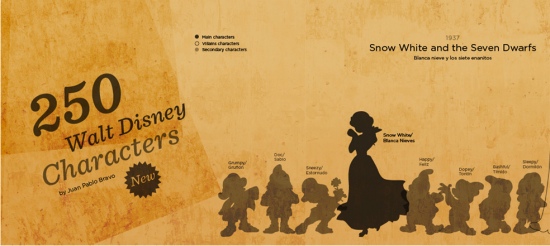 Cool Stuff is a daily feature of slashfilm.com. Know of any geekarific creations or cool products which should be featured on Cool Stuff? E-Mail us at orfilms@gmail.com.