James Franco To Star In Planet Of The Apes Prequel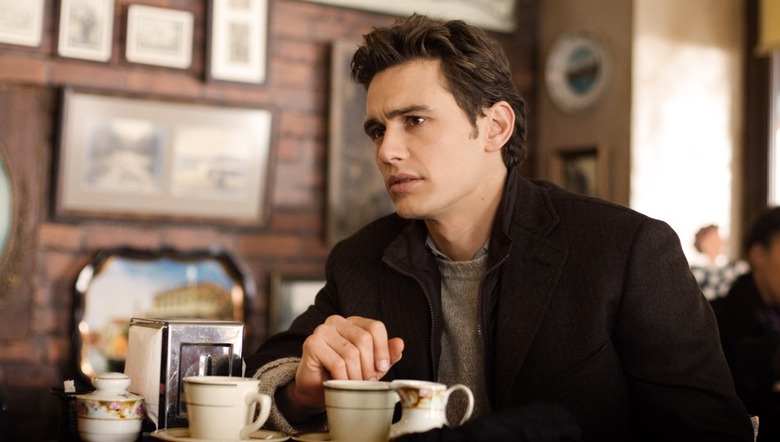 James Franco (Spider-Man/Milk) has been cast as the lead in 20th Century Fox's Planet of the Apes prequel Rise of the Apes. The Escapist helmer Rupert Wyatt will direct from a screenplay by Amanda Silver and Rick Jaffa. Franco will play "a young, driven scientist who becomes a crucial figure in the war between humans and apes."Variety reports that Franco beat out "a number of Hollywood's young elite actors" for the role. Principal photography is set to begin on July 5th 2010, and the film has an announced release date of June 24th 2011.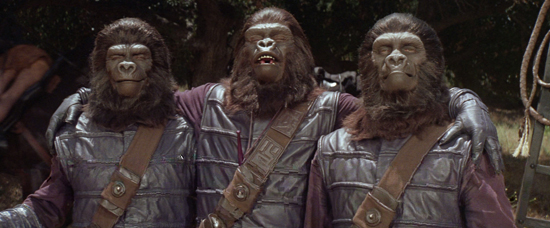 Previously:
Fox has released the official plot synopsis:
RISE OF THE APES (tentative title) is an origin story in the truest sense of the term. Set in present day San Francisco, the film is a reality-based cautionary tale, a science fiction/science fact blend, where man's own experiments with genetic engineering lead to the development of intelligence in apes and the onset of a war for supremacy.
I'm sure a lot of Planet of the Apes fans will be upset with this latest development. The Apes will be created using CGI by the wonderful tram at WETA Digital, rather than the costumed actors we've seen in past installments of the franchise. The press release says that they will employ "certain of the groundbreaking technologies developed for AVATAR" and "will render, for the first time ever in the film series, photo-realistic apes rather than costumed actors."A lot of the charm of the series was the costumed apes, but yes, they did always look fake. And with a story set in a experimental lab, it makes sense to have CG apes.
Fox had originally hired writer/director Scott Frank (The Lookout) to develop a new film based on the Planet of the Apes film property. At first it was rumored that the film would be a remake of Conquest of the Apes or a new film called Genesis: Apes. Frank and producer Scott Rudin left the project when Fox wanted to take the film in a direction they didn't like.
The project was going under the working title "Caesar". Fox's Tom Rothman has said that it is "a kind of prequel story before the first story, with a return to the social thematics that mark the first one, but with an entirely contemporary setting – Earth 2009." The film won't have talking monkeys and will not end with chimps taking over Earth. Instead the film will be a hard science fiction film about humans that use science to create hyper-intelligent chimpanzees.
Rise of the Apes will hit theaters on June 24th 2011. The prequel/reboot is set to hit theaters on the same day as Pixar's Cars 2, a week after Green Lantern, and a week before Transformers 3.