Paul Greengrass Not Directing Fantastic Voyage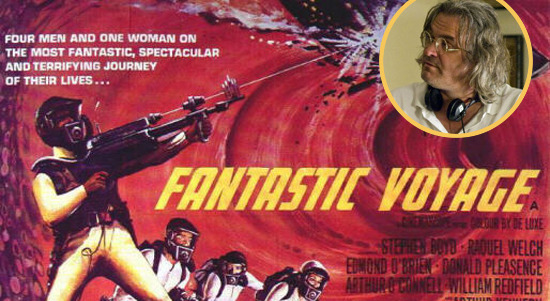 Just over a month ago we reported that Paul Greengrass, the director of Bloody Sunday, United 93, Green Zone and the last two Bourne films, would make quite a stylistic change by taking a job directing the remake of Fantastic Voyage that James Cameron is producing. Now, as it turns out, he won't do that job after all. Instead, Greengrass may direct another large-scale tentpole adventure.
Deadline says that Greengrass is off Fantastic Voyage, claiming that while there was a lot of talk about his attachment to the film, he was never fully committed to the project. (I.e., he hadn't signed anything or even come very close to signing.)
But there's another big movie that Greengrass is reportedly circling: the Lionel Wigram production of Treasure Island that is set up at Warner Bros. Director, producer and studio are reportedly trying to agree on a screenwriter for that one. When I wrote about Treasure Island a couple weeks ago, it was mentioned that Greengrass was being courted for the film, but it seemed like he wasn't really an option. Either the level of his interest was downplayed then, or things changed. Doesn't really matter which one it is, really.
If you got excited that Greengrass wouldn't be doing a 3D film after all, I'm sorry. The WB Treasure Island picture is likely to be 3D as well. But more to the point, Lionel Wigram is one of the producers behind Sherlock Holmes, so that gives you an idea of what to expect from Treasure Island. He's also the guy behind the Doug Liman version of The Three Musketeers that is very much in danger of falling way behind the competing Paul WS Anderson version.
Once again, here's a recap of the plot of Robert Louis Stevenson's 1883 novel:
Following the demise of bloodthirsty buccaneer Captain Flint, young Jim Hawkins finds himself with the key to a fortune. For he has discovered a map that will lead him to the fabled Treasure Island. But a host of villains, wild beasts and deadly savages stand between him and the stash of gold. Not to mention the most infamous pirate ever to sail the high seas...