David Ellis Now Directing War Monkeys?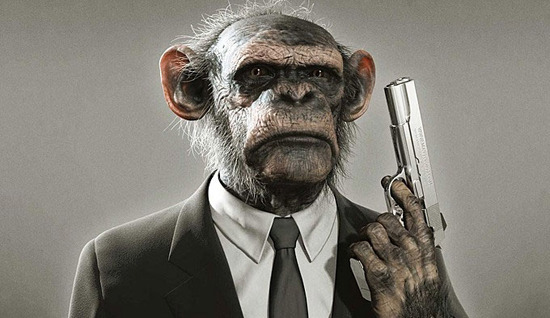 This isn't a retitling and director change for the Planet of the Apes prequel. It is yet another change for major talent behind the camera on an adaptation of the Dark Horse comic War Monkeys. After going through a couple of potential directors since 2008, now David Ellis, who helmed the second and fourth films in the Final Destination series, will reportedly direct.
STYD has the news out of Cannes, saying that "If all goes according to plan...Ellis is the latest director attached to the project." When the film first came to light, TMNT and Dylan Dog: Dead of Night director Kevin Munroe was set to direct. Then it was briefly Kyle Newman, of Fanboys fame.
Will War Monkeys be in 3D? Seems possible, even likely, given that Ellis was ahead of the curve with making the fourth Final Destination film in 3D, and is shooting Shark Night 3D later this year. He also has two other probable 3D films in development: Bad Luck and Humpty Dumpty. (The latter supposedly being a "funky alien thriller," rather than a story about an eggman falling off a wall.)
When Kevin Munroe was on board, War Monkeys was reportedly going to star Hong Kong action vet Sammo Hung. That probably won't be the case at this point.
If you're just tuning into this project for the first time, Munroe once called the film "almost like a modern-day Abbott and Costello movie...sort of like if Tarantino wrote Gremlins" So there's that. The plot follows two slacker janitors who get trapped in an underground research facility along the lines of Area 51 during the Christmas holiday, after accidentally unleashing military-trained research rhesus monkeys. Let's hope whoever ends up filming this is able to (humanely!) use some real animals, rather than just CGI monkeys.