Drew Barrymore To Direct The Wizard Of Oz Sequel Surrender Dorothy?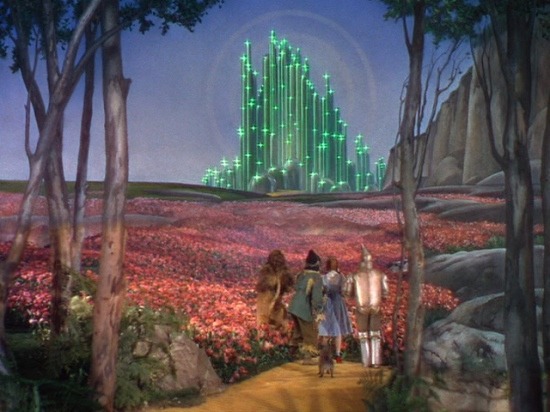 Pajiba is reporting that Drew Barrymore has resurrected Surrender Dorothy for a possible follow-up to her directorial debut Whip It. This Wizard of Oz sequel was first announced in 2002 with a script by hot shot Zach Helm (who has become known as the mainstream version of Charlie Kaufman, with Stranger Than Fiction and Mr. Magorium's Wonder Emporium) and with Barrymore originally set to star.  The project has been in development since 1999, with producer Robert Kosberg (12 Monkeys).
According to EW's 2002 report:
In "Surrender Dorothy," Barrymore would play an updated version of the heroine of the L. Frank Baum novels and the 1939 movie. Kosberg described the premise a couple years ago to writers'-clearinghouse website AbsoluteWrite.com. While Dorothy appeared to have dispatched the Wicked Witch by melting her with a bucket of water, Kosberg said, "What if the Witch didn't die? What if it was all an act? And now it's the year 2000 and the Wicked Witch is still alive and well and mean and green and she's broken out of Oz Jail and she's on her way to New York to get those damn red slippers once and for all."
No word on if Barrymore would still be playing the great, great granddaughter of Dorothy, or if she will cast an actress in the role. I'm guessing the latter.
Art Brown and Tracy Fraim had also worked on the script. The project is still set up at Warner Brothers and Barrymore's production company Flower Films.