LOL: Improv Everywhere's Ghostbusters Prank In The New York Public Library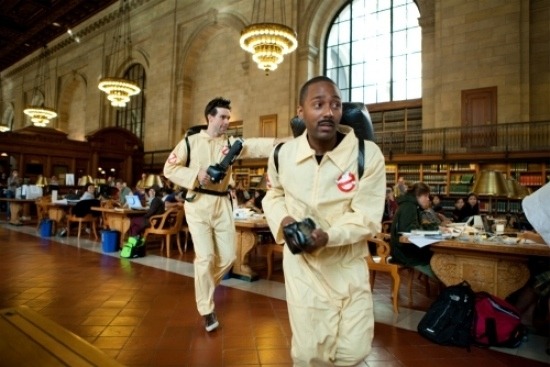 Improv Everywhere decided to recreate the opening scene from Ghostbusters in the main reading room of the New York Public Library.
"The New York Public Library approached us about a month ago and asked if we would want to stage an Improv Everywhere mission on their property. The library is facing serious budget cuts, and they thought having us do something awesome there might serve to remind people of how great the NYPL is. We couldn't say no to the opportunity to do something in their gorgeous, 100 year-old Rose Main Reading Room."
Watch the prank now, embedded after the jump.