Promo Images: Naomi Watts As Marilyn Monroe In Blonde; Spielberg's New Show Terra Nova

Last week we heard that Chopper and The Assassination of Jesse James by the Coward Robert Ford director Andrew Dominik would direct Naomi Watts in Blonde, a biopic of Marilyn Monroe.
Now there's already what appears to be the first image of Watts as Monroe, snapped at Cannes. Best guess is this is a photoshop comp based on a test photo of Watts in character. I'd still say Watts is too skinny to convincingly play Monroe, but this shows she has the attitude, and she can always do a little Raging Bull diet to push herself a little closer to the right build. See the full image at the end of this post. [Allocine, via The Playlist]
After the break, the full image for Spielberg's new Terra Nova.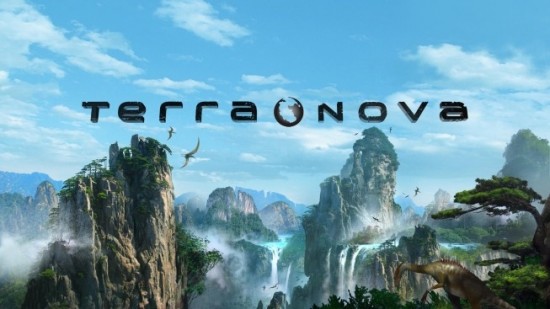 That's the first promo image for Terra Nova, the show about a family that travels back in time to some version of prehistoric Earth. Who knew that the big surprise of the show would be that prehistoric Earth is actually James Cameron's planet Pandora? Did Fox just have a bunch of spare Avatar elements laying around? Given that this is a big new show from producer Steven Spielberg that involves time travel and dinosaurs, you'd think Fox would come up with something a little better than this.
The official Fox line on Terra Nova:
An epic family adventure 85 million years in the making, is the new event drama slated for midseason from executive producers Steven Spielberg ("Jurassic Park," "The Pacific"), Peter Chernin, Brannon Braga (24, "Star Trek: Enterprise") and David Fury (24, "Lost"). The action-adventure series follows an ordinary family on an extraordinary journey back in time to prehistoric Earth as a part of a massive expedition to save the human race.
Because the show is big, Fox isn't 100% positive it will be ready for midseason, so there's a chance it won't hit the schedule then. They're trying to make that deadline, but Terra Nova could turn into a 'when it's done' sort of thing.