A Ton Of New Release Dates Announced For 2011, 2012 And 2013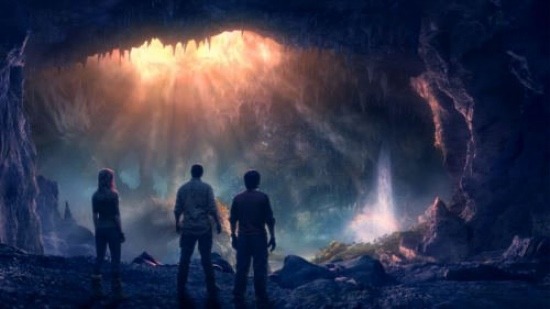 Warner Bros, Walt Disney Pictures and 20th Century Fox have announced new release dates for a sixteen films to be released over the next three years. We have information and dates for all of the films, after the jump.
New Line's follow-up to Valentine's Day, New Year's Eve will be released on December 9th 2011. The film is expected to feature an ensemble cast, and will tell the story of the lives of several couples and singles in New York intertwine over the course of New Year's Eve.
Steven Soderbergh's 3D action thriller Contagion will hit theaters on October 21st 2011. The movie, which stars Gwyneth Paltrow, Matt Damon, Jude Law, Kate Winslet, Marion Cotillard and Laurence Fishburne, centers on the "threat posed by a deadly disease and an international team of doctors contracted by the CDC to deal with the outbreak."
New Line has set a September 23rd 2011 release date for Journey to the Center of the Earth 2. Eric Brevig's 3D sequel will reunite Brendan Fraser and Josh Hutcherson.
Dark Castle Entertainment has given Todd Lincoln's supernatural horror thriller The Apparition a September 9th 2011 release date. The movie stars Ashley Greene and Sebastian Stan as a couple who "are haunted by a supernatural presence that is unleashed during a college experiment." Tom Felton co-stars.
New Line has announced an August 26th 2011 release for the tentatively titled Final Destination 5.
Late Bloomer has been given an August 12th 2011 release slot. An adaptation of Ken Baker's book Made: A Memoir, the story follows "an adult male who, after the successful removal of a benign tumor resting against his pituitary gland, experiences all the changes and effects of puberty over a three-week period."
Warner Bros has set a April 22nd 2011 release for Catherine Hardwicke's Red Riding Hood (formerly titled The Girl with the Red Riding Hood). The movie is set to star Amanda Seyfried as "a young girl falls for an orphaned woodcutter, much to her family's displeasure," in a "medieval village that is haunted by a werewolf".
20th Century Fox has given David Gordon Green's The Sitter a July 15th 2011 release date. The comedy has been described as Adventures in Babysitting meets Superbad. The story follows a suspended college student named Noah (played by Jonah Hill) who gets talked into baby-sitting the eccentric kids next door — two boys and a wild 8-year-old girl. Last year I had a chance to read an early draft I read was pretty great. The Adventures in Babysitting comparison is good, as it is basically an R-rated version of that film. For example, Noah drags the kids along while he stops at a drugdealer's house to pick up some coke for a girl he is trying to get with. One of the boys ends up stealing something valuable from the drug dealer's house which sets up a chain of events which just keep snowballing in scale and hilarity.  The spec screenplay by Brian Gatewood and Alessandro Tanaka, a duo who made a name for themselves with a college comedy script titled Who the Hell is Sanjay Patel, which landed on the 2006 Blacklist (a list of the best unproduced screenplays in Hollywood that year).
Fox will release Cameron Crowe's adaptation of Benjamin Mee's bestselling memoir We Bought a Zoo on December 23th 2011. Actually, the full title of the book is "We Bought a Zoo: The Amazing True Story of a Young Family, a Broken Down Zoo, and the 200 Wild Animals that Changed Their Lives Forever". The 304-page book tells the remarkable true story of a family who move into a rundown zoo.
Warner Bros has set a January 28th 2011 release date for Mikael Håfström's adaptation of the Matt Baglio book The Rite starring Anthony Hopkins and Ciarán Hinds. The drama tells the story of an American priest who "travels to Italy to study at an exorcism school."
Seth Gordon's comedy Horrible Bosses has been given a July 29th 2011 release. The film stars Jennifer Aniston, Colin Farrell and Jason Bateman as "three friends who conspire to murder their awful bosses when they realize they are standing in the way of their happiness." Jamie Foxx co-stars.The Farrelly Brothers' comedy Hall Pass has been given a February 25th 2011 release. The cast includes Owen Wilson, Jenna Fischer, Jason Sudeikis, Stephen Merchant, Christina Applegate, Alyssa Milano, Larry Campbell and Vanessa Angel, J.B. Smoove, Richard Jenkins and Bruce Thomas. Wilson stars as Rick, a husband in a dull marriage whose wife gives him a 'hall pass' — ie a license to engage in a week's worth of extra-marital affairs. Sudeikis co-stars as Wilson's best friend, who also gets a pass to get whatever ass he can. The spec screenplay was sold back in 2005 for a high six-figures to Fox, but was subsequently put into turnaround and snatched up by New Line. Hall Pass was written by Pete Jones as a spec, then rewritten by Kevin Barnett and Peter and Bobby Farrelly.
Dark Castle Entertainment has announced that Jaume Collet-Serra's Unknown White Male will hit theaters on January 7th 2011. The film stars Liam Neeson as a man awakens from a coma, only to discover that someone has taken on his identity and that no one, (not even his wife), believes him. With the help of a young woman, he sets out to prove who he is. Co-starring Diane Kruger, January Jones, Frank Langella and Aidan Quinn.
Buena Vista (Disney) has given the animated film Reboot Ralph a March 22nd 2013 release date.
Disney has given the new Winnie the Pooh movie a July 15th 2011 release date.
And finally, 20th Century Fox has announced that Diary of a Wimpy Kid 2: Rodrick Rules will hit theaters on March 25th 2011.