Rambo V Still Being Promoted At Cannes?

Ever since the release of Rambo 4 (which was titled simply Rambo), Sylvester Stallone has been touting another sequel for the John Rambo franchise. Rumors abounded of a homecoming tale, a film tinged with sci-fi, and, based on one of Stallone's last updates, a south of the border tale in which Rambo finds or avenges missing women. However, a couple weeks back Stallone announced that he's "99% sure" the fifth film won't ever happen.
So when I was walking through the international film marketplace at the 2010 Cannes Film Festival, I was surprised to see Rambo V being promoted at the Millennium Films/Nu Image booth. After the jump I've included a photo of the Rambo V poster/handout on display at the booth. Even more shocking is that the backside of the handout tours a 2011 release date.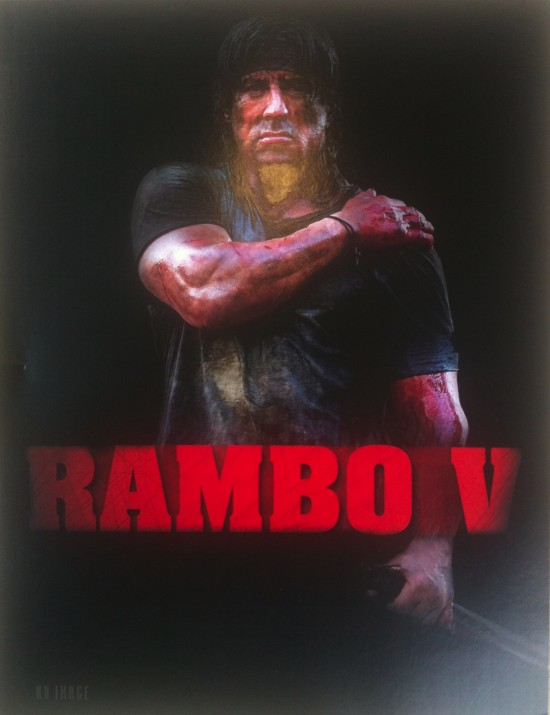 The back of the card: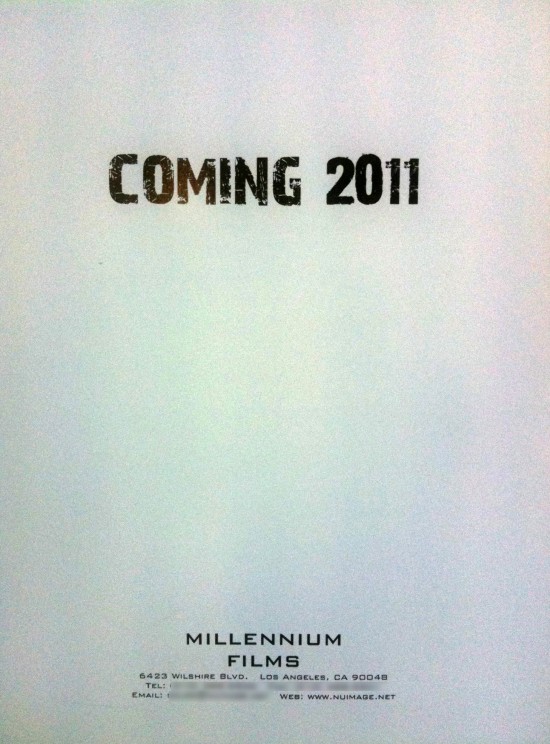 Previously:Empire talked to Stallone about the film while putting together a feature on The Expendables. "I think Rambo's pretty well done. I don't think there'll be any more," Stallone says.
I was going to do it...I said I'd never talk about this, but with I feel that with Rocky Balboa, that character came complete circle. He went home. But for Rambo to go on another adventure might be, I think, misinterpreted as a mercenary gesture and not necessary. I don't want that to happen...I'm very happy with the last Burmese episode, because I didn't pull any punches on it.