VOTD: Jody Hill's Toyota Commercials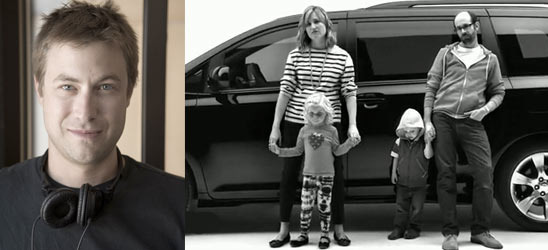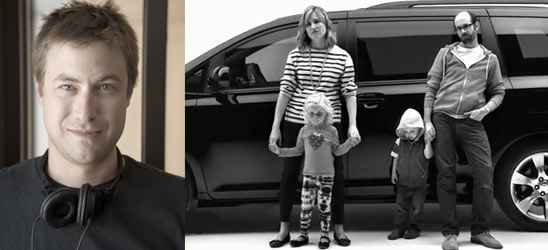 Toyota hired filmmaker Jody Hill (Observe and Report, The Foot Fist Way) to direct the advertisements for the 2011 Toyota Sienna. The spots star Brian Huskey and Rachel Drummond as "the self-proclaimed world's greatest parents" in the world. These have been out for a few months now, but I just discovered them today. The funniest of which is a full length rap song. If you haven't seen these yet, check them out now, embedded after the jump.
Rap
Meet The Parents
Daddy Likes Space
Daddy Likes Protection
Mommy Likes Deals
Mommy Like I Spy
Mommy Live Versatility
Mommy Like Rest
Daddy Like Bonding Time
Daddy Like Help
(LYRICS)
[INTRO MOM AND DAD]
Yeah
This one goes out to all you minivan families out there.
Sienna SE...in the house.
Where my mother/fathers at?
Where my kids at?
Where my kids at?
Where my kids at?
Where my kids at?
Where my kids at?
Where my kids at?
No, seriously honeywhere are the kids?
They're right there, see?
Oh, cool beans.
[VERSE DAD]
I roll hard through the streets and the cul-de-sacs,
Proud parent of an honor roll student, Jack.
I got a swing in the front, a tree house in the back,
My #1 Dad mug says, Yeah, Im the Mack.
[VERSE MOM]
I'm the world's best nurse when my kids get sick,
I make a mean gel-mold, I perfected my tricks,
Back when I used to party as a college chick.
Now I'm cruising to their playdates lookin' all slick...
[CHROUS]
In my Swagger Wagon,
Yeah, the Swagger Wagon,
It's the Swagger Wagon,
I got the pride in my ride.
In my Swagger Wagon,
Yeah, the Swagger Wagon,
It's the Swagger Wagon.
[VERSE DAD]
Check it...
I love hangin' with my daughter sippin' tea, keep my pinky up,
All the drawings on my fridge sport an A+.
I'm an awesome parent, (Right!) and it's apparent, (True!)
And in this house there's no mother/father swearin'.
[VERSE MOM]
Straight owning bake sales with my cupcake skills,
I'm better with the money, so I handle the bills,
And I always buy in bulk, ain't afraid of no spills.
Every Mother's Day proves...I'm kind of a big deal.
Daughter: Mommy, I need to go potty.
Bring the beat back, 'cause, yo, I got more to say,
You know I'm always front and center at the school play.
I kiss their boo-boos, clean doggie doo-doos,
Cut the crust off of PB&Js, chill the Yoo-hoos.
[VERSE DAD]
Singin' "Farmer in the Dell" in perfect harmony,
When I'm rollin' with my posse in the HOV.
We rock the SE, not an SUV,
And it's true, if I were you, I'd be jealous of me...
[CHORUS]
Thanks to DannyTRS for pointing these out.