Easy A Movie Trailer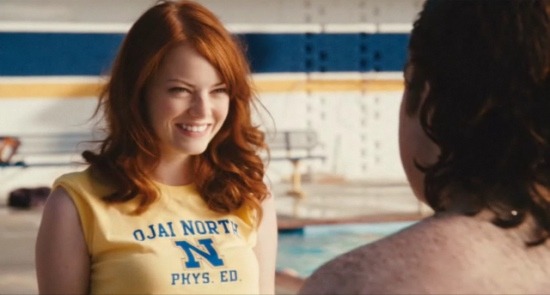 Screen Gems has finally released a trailer for their teen comedy Easy A starring Emma Stone (Superbad, Zombieland).
After a little white lie about losing her virginity gets out, a clean cut high school girl (Stone) sees her life paralleling Hester Prynne's in "The Scarlet Letter," which she is currently studying in school – until she decides to use the rumor mill to advance her social and financial standing.
Directed by Grosse Point/The Loop/Andy Richter Controls the Universe writer/producer Will Gluck and written by shooting-star playwright Bert V. Royal. The film costars Penn Badgley, Amanda Bynes, Thomas Haden Church, Patricia Clarkson, Cam Gigandet, Lisa Kudrow, Malcolm MacDowell, Aly Michalka, and Stanley Tucci. Watch the two and a half minue trailer embedded after the jump.
Easy A hits theaters on September 17th 2010.