Cool Stuff: Olly Moss And Florian Bertmer's Evil Dead Posters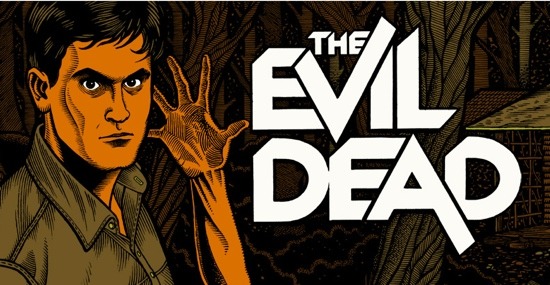 Florian Bertmer and UK artist Olly Moss have both created awesome new posters for The Evil Dead, in connection with the recent screenings at the Alamo Drafthouse in Austin Texas.
We've featured Moss many times on the site in the past (Locke inspired Lost poster and t-shirt), and is probably best known for his popular t-shirt designs which have spread across the interwebs (the Spoilers t-shirt and a series of retro movie poster remakes that we previously featured in Cool Stuff, and Shoot The Baddies).
More information and photos after the jump.
Bertmer's poster: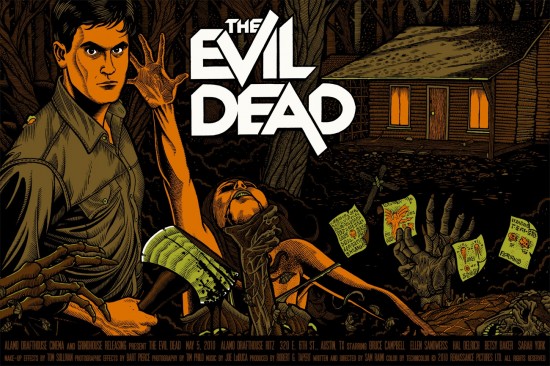 Moss' Poster: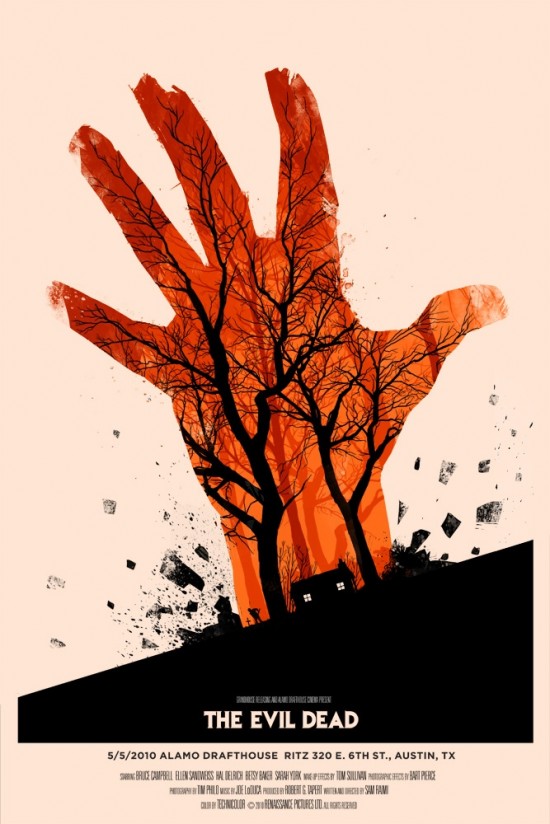 Bertmer's poster will be released in a limited edition of 150. The Moss poster will be released in a limited edition of 250. Both posters go on sale at 11am on May 13th 2010 (Austin Texas time) on Mondotees.com. Act quick as they are sure to sell out fast.
Cool Stuff is a daily feature of slashfilm.com. Know of any geekarific creations or cool products which should be featured on Cool Stuff? E-Mail us at orfilms@gmail.com.