Happy Madison And Sony Developing Feature Based On Short Film 'Pixels: Retro Gamers'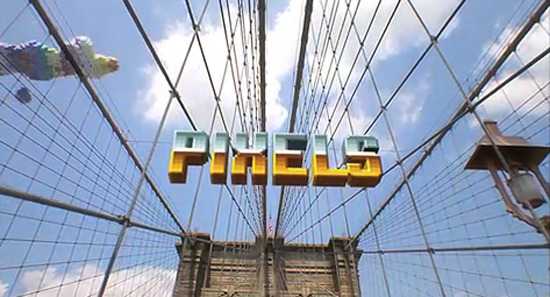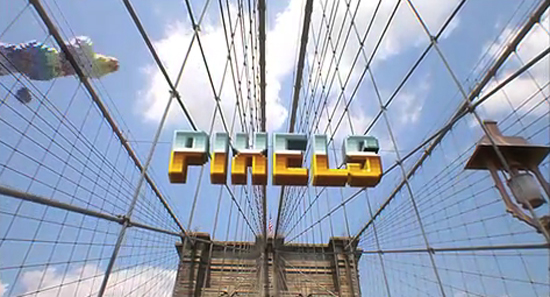 Just a month ago we featured the short Pixels: Retro Gamers, which depicted a bunch of classic gaming characters and icons attacking New York City. Patrick Jean's short had a lot of style and no shortage of technique. But the idea was a pretty self-contained one.
A short featuring attacking game icons is great, but how about a feature, where there would also be the neccessity for character and story? I'm not saying it can't be done, but the task sounds daunting. Nonetheless, Adam Sandler's production company Happy Madison is going to try, and is taking the project to Sony.
THR reports that, as Happy Madison has a first-look deal with Sony, that is where this odyssey begins. There isn't yet a writer set for the project, but the idea is to make "a Ghostbusters-style action comedy in which characters come out of a video game to wreak havoc in the real world."
That's pretty much the basis for the short, anyway, but what I get from that description is that what we see in Pixels would essentially be the 'ghosts attack' montage from the  middle of Ghostbusters. Good starting point — now they just need the rest of the movie. Though the end seems to speak for itself, especially if you're using Ghostbusters as a template. It's just a question of which game or games get licensed to provide the Big Bad.
(And if the film stays at Sony, how will that change the attackers? Will we see Crash Bandicoot spinning up taxis on Fifth Ave.?)
This is just the latest production deal based on a short film. It is appropriate, too, as when I introduced Pixels I talked a bit about Panic Attack!, another 'city attack' short film that also quickly led to a development deal. Let's see which bears the first fruit. Hopefully both will.