Cannes Banners: Kane & Lynch, Burke & Hare, Gulliver's Travels And More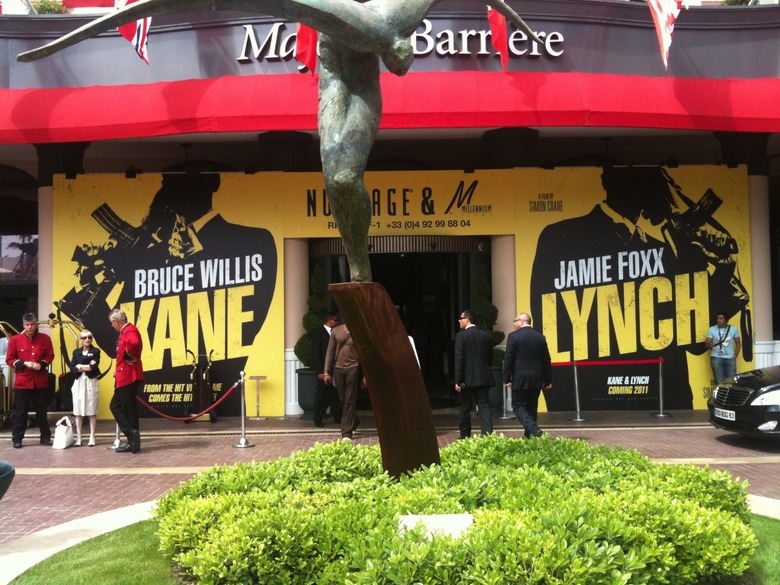 In addition to the films playing each year at the Cannes Film Festival every year, Hollywood pays millions to install banners, billboards, and hotel front skins on the Croisette to promote upcoming releases. Most of the advertising has never been seen before anywhere.
This year's marketing offerings include Kane & Lynch, the Jack Black 3D comedy Gulliver's Travels, The Last Airbender, The Chronicles of Narnia: The Voyage of the Dawn Treader, John Landis' Burke & Hare, Wall Street 2: Money Never Sleeps, Eli Roth presents The Other Woman, Spider 3D, Elephant White, Son of No One and more. Check them out now, after the jump.
Wall Street 2: Money Never Sleeps
The Last Airbender
Eli Roth presents The Other Woman
Elephant White:
Son of No One:
Kane & Lynch: