Kurt Russell Will Star In Undying, From 'The Book Of Eli' Screenwriter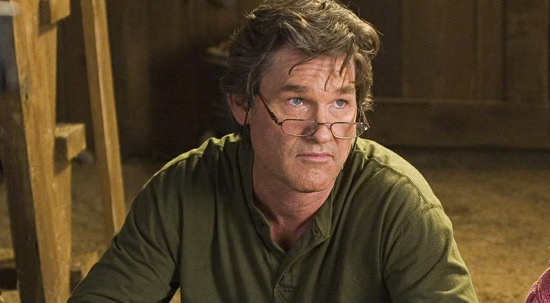 Gary Whitta has come a long way in a few years. Once the editor of PC Gamer magazine, Whitta wrote The Book of Eli and at least one draft of the live-action Akira movie(s). Now another script of his, Reaper, has been given a new title, Undying, and found a star in Kurt Russell.THR describes the story as a 'neo-noir creeper' and says it "tells the story of private investigator Virgil Lone, who gets pulled into a surreal underworld when he is hired by the mysterious Delia." No director is yet on board.
We don't know much more about the story, but there's the suggestion that Russell's role won't be ambiguous in any way, thanks to a quote from producer Stewart Hall: "Kurt Russell is perfect for this role...He is truly one of the few actors who audiences continually embrace as a real hero." That quote sorta forgets Death Proof, but I guess you could make the argument that audiences didn't embrace Russell's role in that. Which is crazy, I think, but I've long since come to terms with the dismissal of Death Proof.
Meanwhile, I'm madly enthusiastic about putting Kurt Russell in a 'neo-noir creeper.' I'm envisioning something vaguely like a companion piece to In the Mouth of Madness that stars Russell instead of Sam Neill. But that's just an impression; this could be something quite different.
Given Whitta's gaming background and the new title of this film, I expect some will immediately suspect a link to the underrated game Clive Barker's Undying, which was released in 2001. And the idea of a PI who is pulled into some underworld is very vaguely similar, but that seems to be it. I'd guess the title change is coincidence more than anything else. And Reaper was already taken.