Sucker Punch In IMAX 3D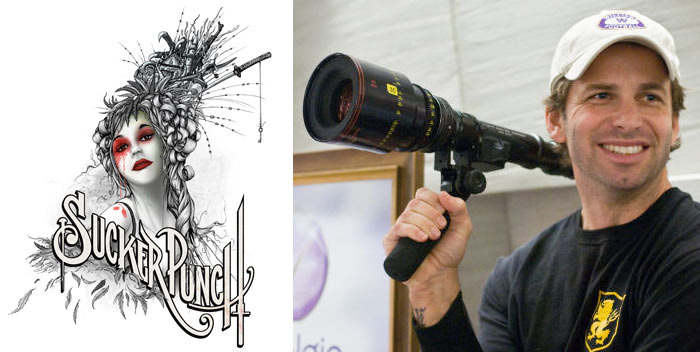 Warner Bros has announced that Zack Snyder's Sucker Punch will be released in IMAX 3D, in addition to the previously announced digital 3D release on March 25th 2011. Snyder's adaptation of Watchmen was also released in IMAX, and Snyder seems to like releasing in the huge screen format.
The film is part of Warner Bros 20-picture distribution deal with IMAX which was announced last month.
Under the agreement, Warner Bros. movies that will be released in IMAX are: Legends of the Guardian: The Owls of Ga'Hoole 3D (September 24, 2010); Harry Potter and the Deathly Hallows: Part 1 (3D) (November 19, 2010); Harry Potter and the Deathly Hallows: Part II (3D) (July 15, 2011); Happy Feet 2 (3D) (November 18, 2011); and The Hobbit (December 2013). Warner Bros. and IMAX also plan to release an additional 15 films over the course of 2011, 2012 and 2013, including Gravity, Dark Shadows, Fury Road, Batman 3, and Superman.
Sucker Punch was not filmed in 3D, and is being upconverted in post — a process I've been mostly unimpressed with thus far. It is disappointing to see IMAX buying into the 3D upconversion craze, although it is nothing new — the company has a long history of offering exclusive 3D upconverted portion of films (including the Harry Potter movies and Superman Returns). Disney's Alice in Wonderland was probably the first completely upconverted 3D feature to hit the giant IMAX screen. Harry Potter and the Deathly Hallows: Part I will hit theaters and IMAX in upconverted 3D this November.
source: THR