Cannes Blog: The Guy Who Never Wanted To Go To Cannes... Goes To Cannes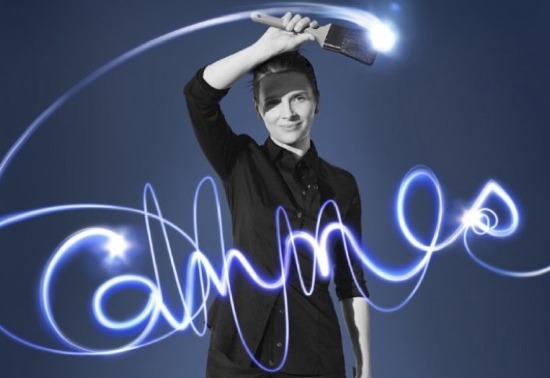 This year is my first year attending and covering the Cannes Film Festival. And while most international film lovers and critics consider Cannes Film Festival to be the most important film festival of the year, I have a confession to make: I've never really had an interest to attend.
Why? It just never seemed like "my thing."
I love film. I love film festivals. I remember sitting in a very small theater in Copley Square watching Darren Aronofsky's Requiem For A Dream at the Boston Film Festival, just days after the film's premiere in Toronto in September 2000. Even though the Boston Film Festival (not to be confused with the IFFB) was/is barely a real film festival, I found myself instantly hooked.
Soon after I was flying to the Sundance Film Festival, where I started as a volunteer working 50 hours a week, seeing three movies a day in my time off. As a member of the press, I've covered Toronto, Telluride, Fantastic Fest, the San Francisco International Film Festival and the Independent Film Festival of Boston.
Some might say that I'm a film festival addict. Before I started /Film, I would come back from Sundance and hold movie nights with my friends, exposing them to little indie gems they would never otherwise have heard of. One of my favorite parts of /Film is being able to do this on a much larger scale. Finding a great film which doesn't fit into the easily marketable one sentence logline, and sharing it with you guys.
But something about Cannes always left me disinterested. Maybe it was that it seemed too glitzy and glamourous for my interests. I love traveling to a small town in the mountains and walking uphill through snow for a chance to see the next great indie film. When you google "Cannes Film Festival" on image search, you're greeted to photos of stars in expensive tuxes and dresses walking the lavish red carpet. It should be mentioned that I'm the type of guy who hates dressing up — in fact, I don't even own anything that could remotely be considered dress-up clothes. You might also see photos of the beautiful beach, yachts and the expensive parties.
But it's not just that. My tastes skew more towards English language films. Don't get me wrong, I probably see more subtitled films in a year than most cinema-goers see in 30 years, and lets not forget one of my favorite films of all time is Cinema Paradiso. There are certainly some great films to come out of Cannes, like last year's Fish Tank and Un Prophet. Films like these, which I later caught at Telluride, were a big part of what convinced me to reconsider this fest. It should also be mentioned that the constant encouragement of friends/fellow critics Alex from FirstShowing and Eric from Ioncinema also forced my hand a bit. After having a few conversations with these guys, you would think that I was overlooking the SuperBowl of movies.
This is the long way of explaining that I never wanted to ever be here. But Stella Artois has presented me with an awesome opportunity which I couldn't refuse. Lets face it — Cannes is expensive. And even with a big website like /Film, I couldn't normally afford to cover this festival. Thankfully Stella has made it a possibility.
While this job has afforded me with a handful of opportunities to visit London, I've never had the chance to visit France. Actually, for as much traveling that I do, I've never visited a country where the main language wasn't English. This is something I've always wanted to experience, and my top travel goal has always been to some day visit Japan. This trip would also give me the opportunity to visit Paris before heading to Cannes.
And let's face it, for as much as I've never wanted to attend Cannes, I'm glad I'm here and ready to be won over by it's magic. Will that happen? That has yet to be seen. One thing is for sure, I'll be blogging about my experiences as a first timer at one of the most prestigious film festivals in the world. I'm excited to bring you along to experience it with me (if only vicariously).
And by the way, this entire blog entry was written on my iPad, using the touch screen keyboard, in the last 45 minutes of my train ride from Paris to Cannes. Don't let that on screen keyboard scare you away. I ended up catching up on 24, watching five full episodes and working on this blog post and the battery has yet to go below 40%. Not shilling for Apple, but just saying...