Cool Stuff: Fight Club And Han Solo In Carbonite Soap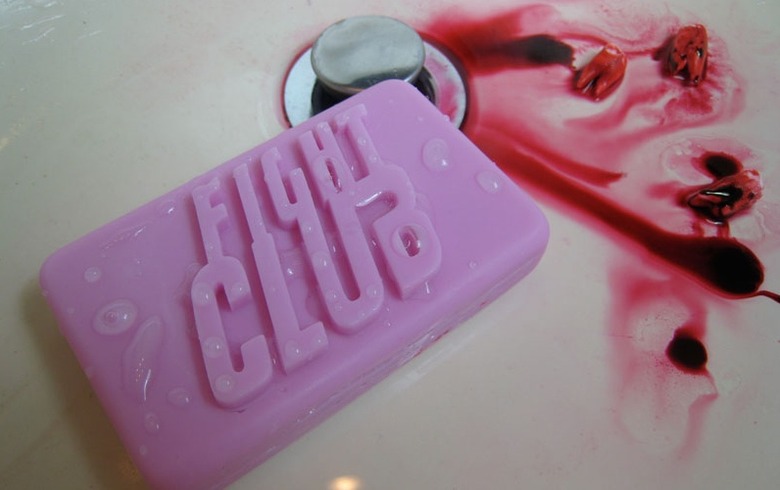 I'm considering buying a bar of Fight Club soap, just so that when friends/guests use the bathroom in /Film headquarters, they will see the pink bar sitting in the soap dish next to the sink. But if you're going to go with geek soap, why not go all the way and buy a bar of soap cast in the Han Solo in Carbonite mold from Star Wars: The Empire Strikes Back?
Kropserkel is producing replica Fight Club soap "cast in useable soap and color matched with safe soap dye." The site warns that the bars are "Absolutely not made in the same way they were in the film." They sell 2-packs for $16 plus shipping.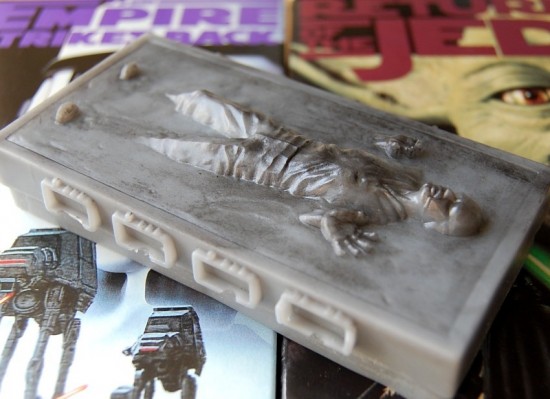 LuxuryLaneSoap is selling soap in the shape of the Han Solo in Carbonite mold from Empire Strikes Back.
100% Fragrance-free and ultra gentle on skin. Made with pure olive oil, shea butter and aloe vera. Each soap is hand poured and then detailed with pure, skin safe matte and metallic pigments. These are made one at a time with A LOT of love. For a limited time I am offering a version of this soap with an Aurebesh label. Be sure to note which version you are purchasing when adding to cart. Aprox. 4.2 inches x 2.25 inches and an inch thick. Approximately 5 oz / 142 g ? Made fresh daily! Vegan ?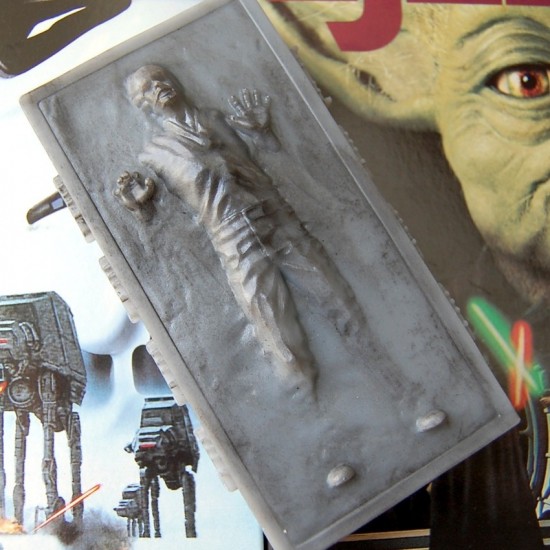 Cool Stuff is a daily feature of slashfilm.com. Know of any geekarific creations or cool products which should be featured on Cool Stuff? E-Mail us at orfilms@gmail.com.