Tron Legacy Disc Game Photos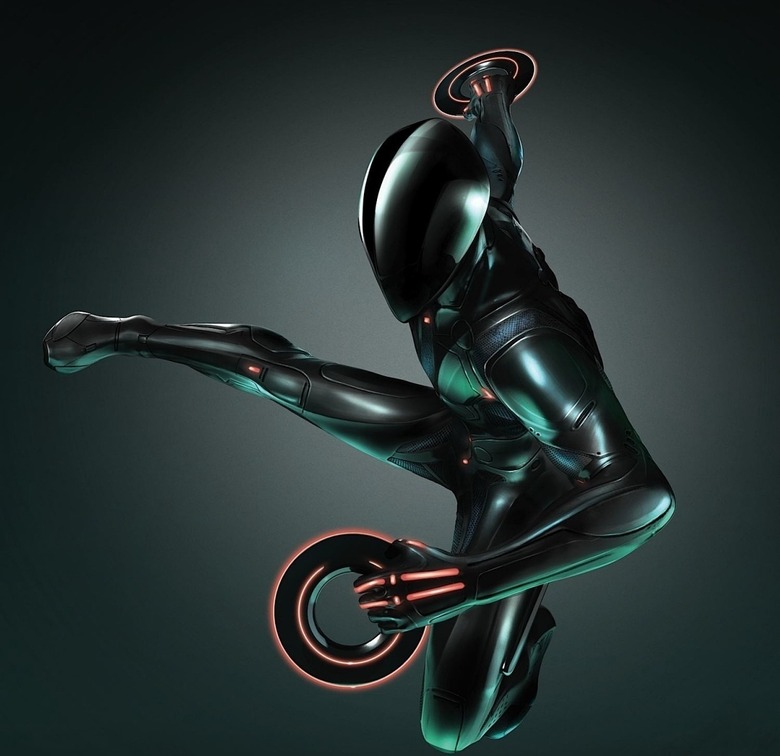 Disney has released a batch of new promotional photos for Tron Legacy (found via Filmofilia) which show men in helmets playing the Disc Game, which you may remember from the original film. From what we've seen from the trailer, these images don't appear to be taken on the set of the film. They instead appear to be promotional shots, designed to show off the costumes and look of the characters. Check them out after the jump.
Official Plot Synopsis: TRON: LEGACY is a 3D high-tech adventure set in a digital world that's unlike anything ever captured on the big screen. Sam Flynn (GARRETT HEDLUND), the tech-savvy 27-year-old son of Kevin Flynn (JEFF BRIDGES), looks into his father's disappearance and finds himself pulled into the digital world of Tron where his father has been living for 25 years. Along with Kevin's loyal confidant Qora (OLIVIA WILDE), father and son embark on a life-and-death journey of escape across a visually-stunning cyber universe that has become far more advanced and exceedingly dangerous.
Notes:
· Producer Steve Lisberger co-wrote and directed the original TRON (1982).
· Jeff Bridges reprises the role of Kevin Flynn, which he originated in TRON (1982).
· Bruce Boxleitner reprises the roles of Alan Bradley and Tron, which he originated in TRON (1982).
· Grammy Award®-winning Daft Punk is composing the music for TRON: LEGACY.