Rian Johnson's Looper Plot Synopsis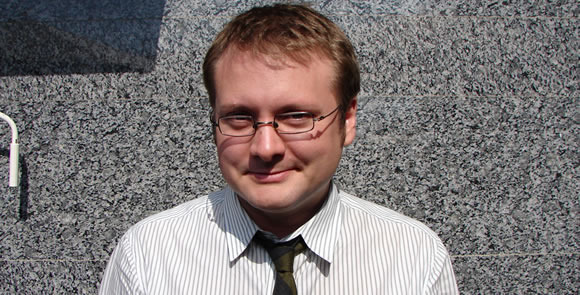 A couple days ago, the trades announced that Joseph Gordon-Levitt is in talks to possibly reunite with Brick director Rian Johnson in his sci-fi thriller titled Looper. It seems like the trades jumped the gun on the announcement as nothing is final, and they even botched the logline for the film. As it turns out, the plot was almost completely the opposite of what was reported. We got a short comment from the director on Twitter, semi-clarifying the plotline, and included that update in our previous report.
So what is the movie about?
But Cinematical went one step further — they were able to get a more fleshed out plot synopsis:
Looper is a time travel movie, set in a near future where time travel doesn't exist but will be invented in a few decades. It's pretty dark in tone, much different from Bloom, and involves a group of killers (called Loopers) who work for a crime syndicate in the future. Their bosses send their targets hogtied and blindfolded back in time to the Loopers, and their job is to simply shoot them in the head and dispose of the body. So the target vanishes from the future and the Loopers dispose of a corpse that doesn't technically exist, a very clean system. Complications set in from there.
The rest of the question and answer has to do with Johnson's latest film The Brothers Bloom, so if you're interested in that film you might way to check it out. You can definitely see why Rian has been making comparisons to Terminator.  I can't wait to see what Rian does in the sci-fi genre, and I hope it happens more sooner than later.