Casting Notes: Joel McHale Joins Anna Faris Comedy; Jane Fonda And Catherine Keener In Indie Drama; Laurie Holden In The Walking Dead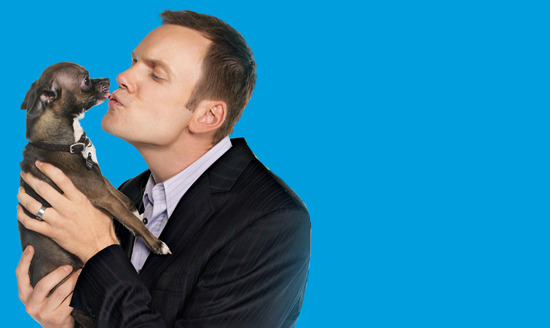 Joel McHale is in final talks to join the cast of What's Your Number?, the Anna Faris comedy based on Karyn Bosnak's book Twenty Times a Lady. The film has been gearing up for quite a while under director Mark Mylod, and already has Chris Evans, Matt Bomer and Ari Graynor in the cast, with possible cameos from actors like Zachary Quinto and Andy Samberg.
The film is about a woman (Faris) who " treks through her sexual past to find Mr. Right, exploring the idea of sexual quotas and whether such numbers matter." McHale plays her boss, with whom she has an encounter that sets the story in motion. [THR]
After the break, another indie for the great Catherine Keener, and a Frank Darabont regular joins The Walking Dead.
Jane Fonda and Catherine Keener are joining Peace Love and Misunderstanding, which will be directed as an indie by Bruce Beresford. The script, by Christina Mengert and Joseph Muszynski, is about "a conservative lawyer (Keener) who, after her husband leaves her, takes her son and daughter to the house of their estranged, hippie grandmother (Fonda) in Woodstock, where they each find love in unexpected places." [THR]
(We'd heard not long ago that Beresford was going to direct Enchantress of Numbers, but after stories of Zooey Deschanel's involvement in that film turned out to be false, I'm not sure what the state of the production is as a whole.)
Finally, Laurie Holden has joined the cast of Frank Darabont's The Walking Dead. She'll be Andrea, and I'll quote from Reuters' report on the casting with respect to her character, because I've yet to read the comic: "a key member of the survivor group who has a proficiency with a sniper rifle and falls for a man twice her age."
Holden previously worked with Darabont on his great adaptation of Stephen King's story The Mist, and she was in Darabont's The Majestic, as well.