More Details About JJ Abrams Secret Super 8 Movie Revealed?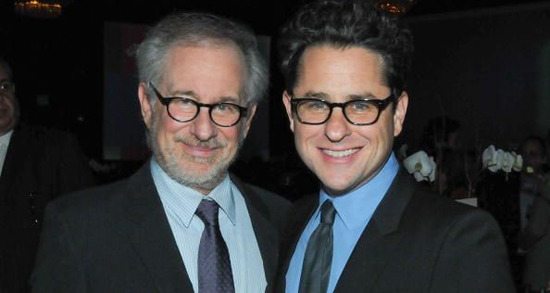 Earlier this morning, it Hitfix revealed that a easer trailer for a super secret JJ Abrams project was attached to prints of Iron Man 2. All we knew is the trailer is titled "Super 8", and is locked in a film canister "that has a coded electronic lock on it" with the final reel of Iron Man 2.
New York Magazine's Vulture claims to have learned more about the project, which has been rumored to be a Cloverfield sequel. The trailer apparently shows "a bunch of kids who are shooting a movie with a Super 8 camera in the seventies or eighties."
"When they develop the film, they notice that there's an alien creature in the frame. Our sources also say that Super 8 is absolutely connected to 2008's Cloverfield (possibly a prequel, but not a sequel)."
Of course, none of this is confirmed.
Could the film be connected with the Steven Spielberg collaboration that was revealed last week? We don't know the time frame of Super 8, but if it is infact set in the 1970's / 1980's, the Spielberg project becomes an extreme possibility.
Remember, the rumored Abrams/Spielberg collaboration was described as "a tip of the hat" to the Spielberg films of the late '70s and early '80s — "the anti-Avatar". The reports claimed that JJ Abrams wrote the script which deals with "everyday people whose personal relationships are tested when they are thrown up against extraordinarily fantastic – and possibly other-worldly – events." Abrams plans to direct the low budget (around $25 million) film later this year, and Spielberg is involved as an adviser or executive producer.
The only bit that doesn't quite fit is that McWeeney's earlier report claimed that Abrams probably wasn't directing this secret project, and only producing under his Bad Robot production banner.