Joseph Gordon-Levitt In Talks For Rian Johnson's Looper And David Koepp's Premium Rush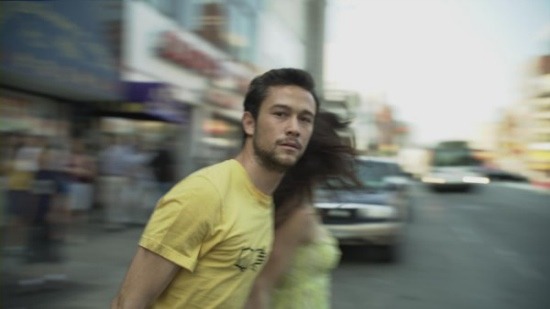 Joseph Gordon-Levitt is in talks to star in two upcoming action films:
Possibly reuniting with Brick director Rian Johnson for his third film, a sci-fi thriller titled Looper.
And a on-the-run chase thriller directed by David Koepp titled Premium Rush.
More information on both projects, after the jump.
Johnson has described Looper as being "really violent and dark", frequently comparing it to the work of Phillip K Dick and the first Terminator film. Heatvision has the news and the film's official log-line:
"Looper is during a future in which time travel has been invented, with operatives sent back to the present to assassinate criminals."
Gordon-Levitt will play a man sent back in time to kill himself.
Update: On Twitter, Johnson has commented that the logline is inaccurate,
"basically the exact opposite of what they wrote: hit men are sent their victims from crime orgs in the future."
I love almost everything Levitt has been part of thus far, and the possibility of another collaboration from the duo that brought us Brick gets me excited.
When we talked to Rian in April 2009, he revealed a couple bits about the project:
The film will be set roughly thirty years in the future
The film will depict a dystopian society that has gone to "hell."
A disruptive element will have traveled back in time from even further in the future
The time travel element is part of the setup, much like in The Terminator, but not an active ongoing part of the story
Looper will be "very dark, very violent. It's the exact opposite of [Brothers] Bloom."
ThePlaylist has a bit more about the story:
He's previously described the picture as set in a very bad in an industrial town in Kansas. The worst crime you can commit 30 years from now is messing with time travel, so the only people who will mess with it are big criminal groups. It's a weird mixture; it has elements of the first 'Terminator' and 'Witness,' bizarrely enough."
As for the Koepp project...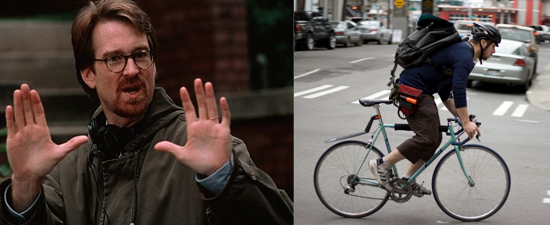 David Koepp is best known as one of Hollywood's highest paid screenwriters (and one of Spielberg's scribes). His screenwriting credits include everything from Toy Soldiers, Jurassic Park, and Carlito's Way, to Panic Room, Spider-Man, War of the Worlds and Indiana Jones and the Kingdom of the Crystal Skull.
For the last decade he's been trying to make the transition into feature film directing. He made his debut with the promising Stir of Echoes, but has since followed up with some lackluster efforts, the 2004 Stephen King adaptation Secret Window and the 2008 Ricky Gervais supernatural romantic comedy Ghost Town. Honestly, I think Koepp is a much better screenwriter than he is a filmmaker, and that's not saying much considering the abundance of lackluster screenplays he's been involved with in the last 10-12 years. With that kind of intro, you must be really interested in his next directorial effort (yes, that was sarcasm).
Koepp's Premium Rush is penned by his frequent screenwriting collaborator John Kamps. Aside from working with Koepp on Ghost Town and Zathura, he also wrote Mighty Morphin Power Rangers: The Movie. Yup, no snarky commentary needed.
According to Variety, the story follows a 20-something-year-old bike messenger who somehow gets involved in a chase across New York City. And we're not just talking about a little chase but big budget William Friedkin-style action sequences. Apparently a dirty cop is "desperate to get his hands" on an envelope the messenger received from Columbia University (the Macguffin?). As much as I'm not a fan of Koepp's filmmaking choices thus far, I'm always game for another chase movie, especially a film with a budget.