IFFBoston Movie Review And Interview: Michael Webber's 'The Elephant In The Living Room'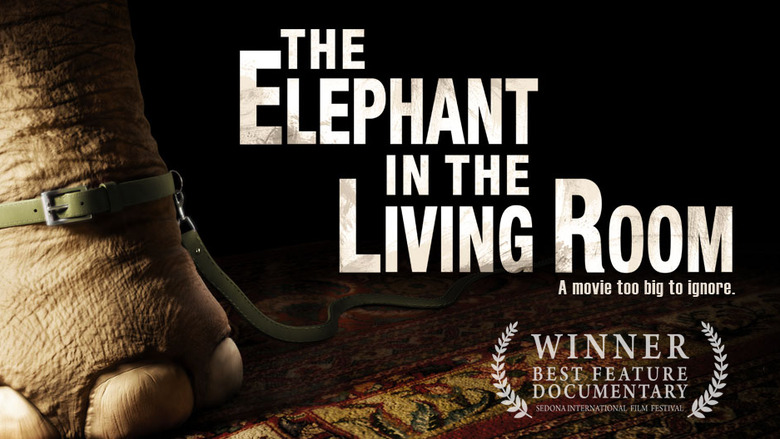 At one point or another, we've probably all thought about the possibility of owning an exotic pet. How awesome would it be to terrorize your enemies with a 20-foot boa constrictor, or have a lion ready to back you up when a thief breaks in in the middle of the night?
For most of us, those thoughts remain simply thoughts. But for thousands of Americans around the country, exotic pets are a frightening reality. Director Michael Webber's film, The Elephant in the Living Room, explores the implications of exotic pet ownership through the eyes of the man that pet owners call when things go wrong. It recently screened at the Independent Film Festival of Boston. Hit the jump for my thoughts on his film, and my interview with Webber.
When a puma shows up in your backyard while you're taking out the garbage, Tim Harrison is the man you call to fix things. Based in Ohio, Harrison is a police officer, a firefighter, and a paramedic, and over the course of his career, he has dealt with and rescued hundreds of wild animals, many of them escapees from their hapless suburban owners. Harrison knows that most of the time, humans are unable to handle living with exotic pets (his predictions are borne out via newsreel footage that we see throughout the film). He also take us into the strange world of exotic pet bazaars, where Puff Adders are traded and sold with impunity. With thousands of exotic pets living in regular, unassuming homes all across the country, it actually impressed me that we don't see exotic pet-related incidents more often.
Harrison and others in the film are concerned with how wild animals have become infantilized in our culture. Most of the time when we see lions, tigers, monkeys, zebras, and elephants, it's either when they're behind bars or on a late night talk show. As a result, people purchase and keep exotic pets without any idea of how dangerous they truly are.
But Elephant doesn't just show us the negatives; it also offers a moving portrait of a man who loves his two lions. Suffering from depression and forced to take pain medication every day, Terry Brumfield acquired the lions during a rough patch in his life. Their presence reinvigorated him, and his love for them is moving, even as the unsustainability of their living arrangements reveals itself.
The Elephant in the Living Room manages to weave together social commentary, great cinematography, and a glimpse at a side of America you might not otherwise be privy to, all with a narrative arc that is ultimately satisfying. It is one of the best documentaries I've seen this year, and certainly one of the best at the Independent Film Festival of Boston. There are currently no distribution plans yet, but I can see this ending up on HBO, TLC, or PBS at some point, and I hope more people get to see it.
I spoke with Webber about the inspiration for his film, and about the seedy underbelly of exotic pet trade in America. See our interview below, conducted in front of the Somerville Theater.
Check out all our coverage of IFFBoston.