Cool Stuff: The Shining/E.T. T-Shirt Mash-Up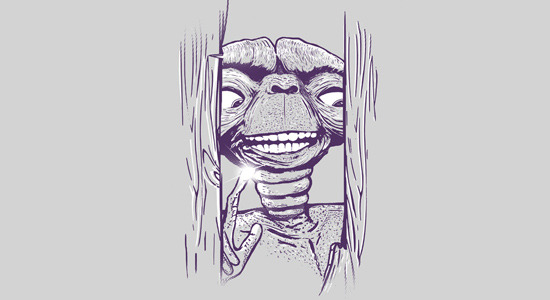 What if you took Stanley Kubrick's The Shining and mashed it up with Steven Spielberg's E.T.? It might look something like today's t-shirt from TeeFury. Designed by Joao Lauro Fonte, "The Shining Finger" is "the cross-over you've never known you needed in your life until now!"
The good news is the t-shirt design is only $9 (plus $2 shipping).
The bad news is that it will only be available today, and today only. Get it while you can because it will disappear at Midnight.
Check out a close-up of the full design after the jump.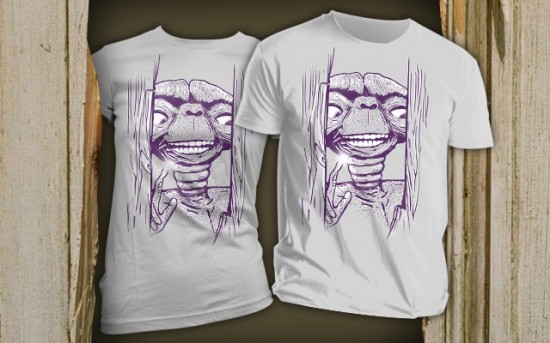 Here is the artist's explanation:
'The Shining' is one of my favorite movies. I've never found any shirt to make it justice, though, then I decided to make one myself. The idea of having the ET stroke me when I was on a bus. I figured it would be much more fun to have a lovely and cute character with that psycho expression. ET was my choice for being a dude you would never expect to crack up and go all insane murdering people. The finger shining occurred to me only when the design was ready and I was looking for a name for it. I thought it was the perfect final touch and then everything came together.
Here is a close-up of the full design: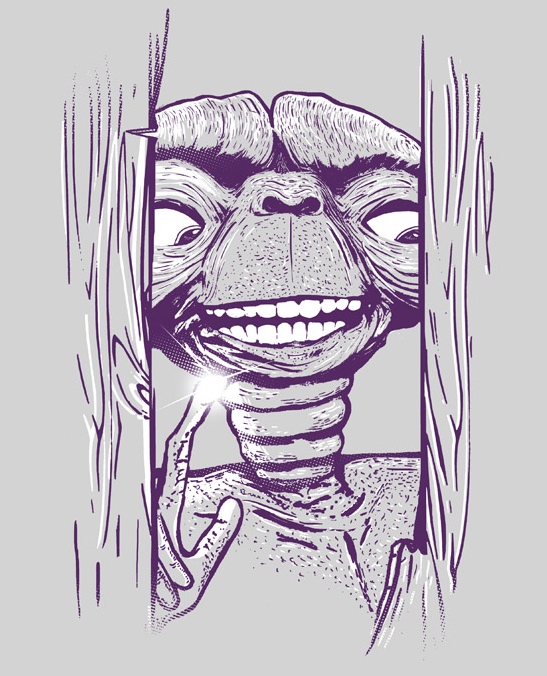 Cool Stuff is a daily feature of slashfilm.com. Know of any geekarific creations or cool products which should be featured on Cool Stuff? E-Mail us at orfilms@gmail.com.