LOL: Are All The Feature Animation Directors From Cal-Arts?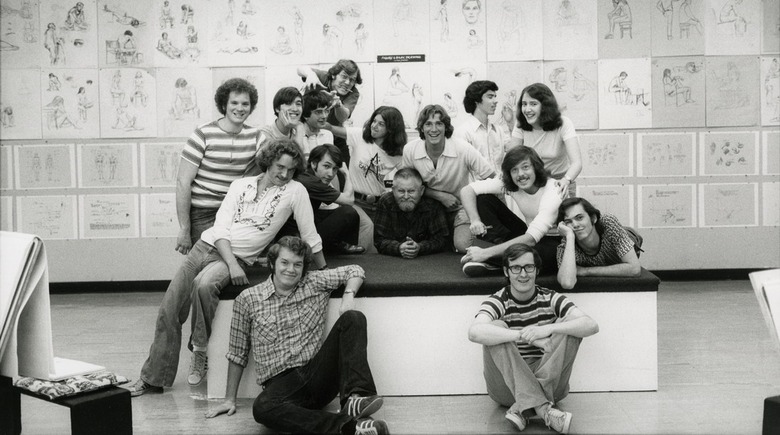 The 1976 Cal Arts Character Animation Class in Room A-113:
Back: Joe Lanzisero, Darrell Van Citters, Brett Thompson, John Lasseter (pencil in mouth)
Leslie Margolin, Mike Cedeno, Paul Nowak, Nancy Beiman;
Middle: Jerry Rees, Bruce Morris, Elmer Plummer, Brad Bird, Doug Lefler;
Front: Harry Sabin, John Musker
The memo posted after the jump has been recently floating around the animation message boards. Cal-Arts is the only college to go to if you ever hope to direct anything longer than an animated television show in the United States.  While I've known that the feature animation business was dominated by Cal-Arts alumni, I didn't know it was THIS extensive. Check it out now, after the jump.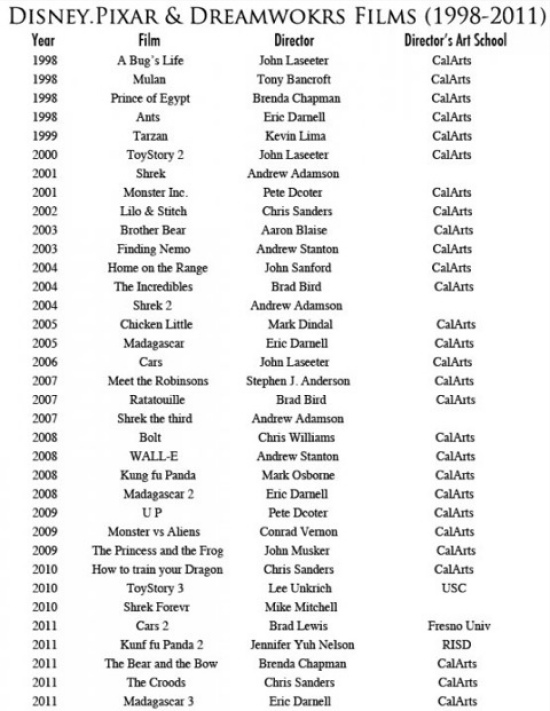 via cartoonbrew