Dreamworks Making Sequel To How To Train Your Dragon; Will Be In Theaters In 2013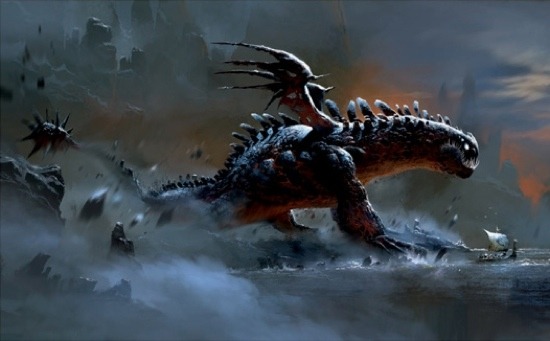 Today, Dreamworks Animation announced its earnings for the first quarter of 2010. Not that much to report, but there is one tidbit that will be heartening for fans of How To Train Your Dragon: Hot on the heels of Dragon again winning the weekend box office in its fifth week, Dreamworks is making a sequel to the film, which will hit theaters in 2013. 
When I first heard the news, I was elated. Then, elation turned to wariness, as I feared this thing might go direct-to-DVD. Far from it; check out the exact wording of the press release:
"2010 is off to a strong start, thanks in large part to the performance of How to Train Your Dragon, which – having grossed nearly

$375 million

to date in worldwide box office – has become DreamWorks Animation's next franchise. We plan to release the sequel theatrically in 2013," said

Jeffrey Katzenberg

, CEO of DreamWorks Animation. "3D continues to have a tremendous impact on the industry at large and we are now looking forward with great anticipation to bringing Shrek Forever After, the final chapter in our beloved Shrek series and the first in 3D, to audiences across the globe next month."
There are a couple of things worth noting here. First of all, it's not completely explicit whether or not the sequel will be in 3D, although it's heavily implied that it will be. Second of all, Katzenberg identifies Dragon as the company's "newest franchise."  Thus, my renewed excitement again turned to fear. Are we going to see Dreamworks beat this dragon into the ground? Are we going to see a How To Train Your Dragon Ever After hit theaters in 10 years, when nobody gives a crap anymore? Will people grow so tired of the adventures of Hiccup and Toothless that they groan when they see trailers for the next Dragon film come on screen?
Only time will tell. I loved the first film and have seen it more times than I've ever seen any other film in theaters. The 3D effects and sequences are simply amazing; if you still think this is just a movie for kids, I'd urge you to check it out in IMAX 3D while you still have a chance. In any case, I hope the sequel will continue its legacy, but I've been less than impressed with Dreamworks' capacity for sequels thus far.