Casting Notes: Jennifer Connelly In Cheaters; Sean Astin In And They're Off; Olga Kurylenko In Empires Of The Deep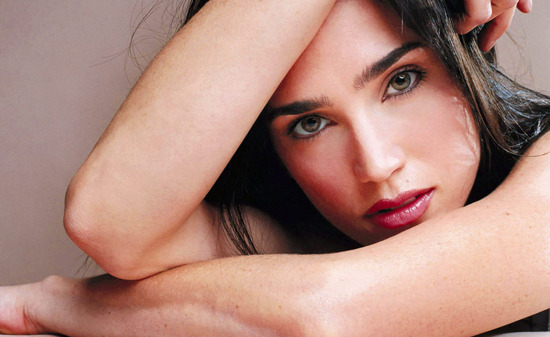 Ron Howard's Cheaters already has Vince Vaughn, Kevin James and Winona Ryder. Now it has put out an offer to Jennifer Connelly for what will be, for her, a rare comedic role. She would be Vaughn's girlfriend; Vaughn plays a guy torn on the question of whether or not to tell his best friend (James) that his wife (Ryder) is cheating on him. [Deadline]
After the break, Sean Astin and Cheri Oteri make up part of the weird cast for a horse racing movie, and Olga Kurylenko joins a massive CGI adventure.
One one hand you've got the Michael Mann and David Milch horse-racing drama Luck, and now on the other you've got And They're Off..., a racing comedy that will star Sean Astin as a failed horse trainer trying to win again. Cheri Oteri is in the cast along with Martin Mull, Mark Moses, Gigi Rice, Lil'JJ, Peter Jacobson, Mo Collins, Alex Rocco, Luis Chaviz and Kevin Nealon. Real racing winners Bob Baffert and Doug O'Neill will play themselves in the film. [Screen Daily]
Finally, Olga Kurylenko continues to find movie after movie, and she's been added to the US-China co-production Empires of the Deep. The 3D fantasy adventure is currently lensing in Beijing, directed by Michael French and Jonathan Lawrence. The film is set in ancient Greece, and "tells about a young man's adventure in the undersea mermaid kingdom in order to save his father, while encountering ferocious sea monsters and gets [sic] involved in large-scale battles in the seabed between mermaids, monsters and demons."
Kurylenko is the Queen of the Mermaid Empire. Um...ok. Why not? This one has been in the works for a year and a half already, with CGI teams creating the environments and creatures since late 2008. [Screen Daily]