UK Grown Ups Trailer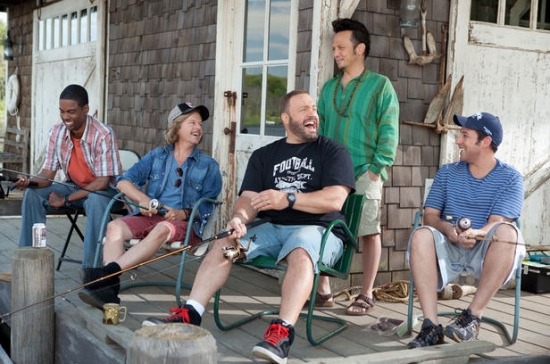 The new UK Trailer for Grown Ups has hit the web, and it promises to feature more of the generic, mind-numbing humor that have become the hallmark of the careers of the featured comedians. Seriously though, this one features more jokes relating to the kids. Other than that, you can see most of the scintillating scenes on display in the earlier trailer of the film. Hit the jump for the trailer, and leave your thoughts in the comments.
Here's the plot synopsis:
Five friends and former teammates reunite years later to honor the passing of their childhood basketball coach. With their wives and kids in tow, they spend the Fourth of July holiday weekend together at the lake house where they celebrated their championship years earlier. Picking up where they left off, they discover why growing older doesn't mean growing up.