This Week In Trailers: Reign Of Assassins (Jianyu Jianghu), Little Dizzie Izzie, Road, Movie, Sex & Drugs & Rock & Roll, Wild Target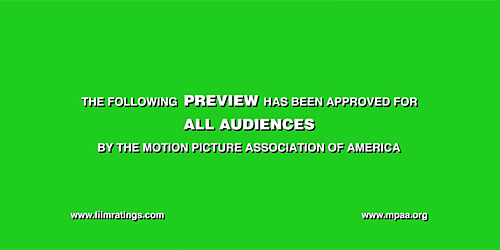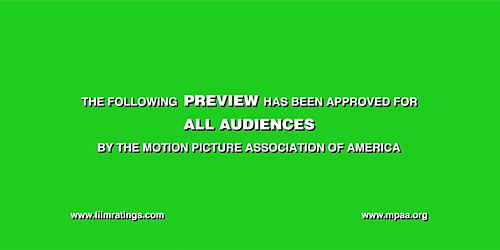 Trailers are an under-appreciated art form insofar that many times they're seen as vehicles for showing footage, explaining films away, or showing their hand about what moviegoers can expect. Foreign, domestic, independent, big budget: I celebrate all levels of trailers and hopefully this column will satisfactorily give you a baseline of what beta wave I'm operating on, because what better way to hone your skills as a thoughtful moviegoer than by deconstructing these little pieces of advertising? Some of the best authors will tell you that writing a short story is a lot harder than writing a long one, that you have to weigh every sentence. What better medium to see how this theory plays itself out beyond that than with movie trailers?Sex & Drugs & Rock & Roll Trailer
Yes, Andy Serkis was brilliant as the troubled Gollum, the voice making that animated monster just drip with realness and verisimilitude. However, I'm rather partial for the work where it's really him in flesh and bone.
Case in point, while he wasn't the focus of Christopher Nolan's The Prestige Serkis added a certain gravity to the role of Alley that proved the axiom of small roles/small actors correct. Here, as well, you add the directorial talent of Mat Whitecross, one of the directors of the haunting and award winning The Road to Guantanamo, and you've got yourself a film that feels closer to Sid and Nancy than it does your average whitewashed bio pic. While I am sure they were true pioneers and rock gods, and for all the music I've ingested over the years, I have only heard the name Ian Dury in passing.
The great part of this trailer, however, is that it doesn't assume you should know who Dury is as it opens on a stage, a dangerous place to start. How may biographies start with the previews showing these people on stage entertaining, telegraphing that who we're going to see is a performer? What I liked is how they push beyond what the expectation is, the one, two, three count as we're shot out of a cannon into the story as it's happening in all its schizoid glory.
No background, no history, no measurement of how big or small Dury was, nothing. Leaving this information out allows us to focus solely on the insanity of this guy's life as it pertains to his artistic endeavors. The soundtrack, obviously, is Dury's own music but what's happening on the screen is in harmonious alignment with the out of control nature that seemed to have driven Dury. One of the other dangers in selling a movie like this is to just show the fantastical, the spectacle of the man he was, but in an age when we've kind of been through all this before the trailer takes a quick dogleg to the left.
The obnoxiousness stops and the trailer transforms into a rather sentimental treatise on this guy's ability to grow as an artist, a parent, a contributing member of society. I was taken aback, actually, to see how the trailer subverts the usual route of selling a movie like this, usually saving the ooey gooey bits for the film proper, but this preview is able to give those of us who didn't know who this guy was a glimpse into a man who not only was pivotal in the 80's as a musician but it shows a story that Serkis seems to play with the kind of fervor that made you believe Gollum was as real as anything else in this physical world.
Road, Movie Trailer
I love finding little gems like this.
Sometimes a good trailer blends minimalism and music in a harmonious swirl that keeps you listening to the pitch without you realizing you're being sold. When I started watching this trailer from director/writer Dev Benegal I was expecting another fantastic spectacle of film from the land of Bollywood excess: dancing, choreography, odd choices in blocking, that sort of thing. What's here, though, is introspective and seems genuinely poignant.
Starring no one you or I have ever heard of, the trailer begins with our man Vishnu pretty much being told what his lot in life is going to be. I admit that the trailer looked marginal, but a lot of films look average five seconds in. However, bookended by an interstitial that tell us this not only played at the Berlin Film Festival, Cannes, TIFF, and now Tribeca, my interest grew exponentially. Honestly, I cannot stress enough how important this is to get rubes like me who are just jamming through trailers at a quick clip, to see a movie that's received accolades slows individuals like me down a smidge. It forces me to stay a little while longer.
The premise starts to blossom like a spring tulip, the promise of something more than a movie about a guy who hates where he's going in life. It's an intriguing idea that this guy is going on the road in the biggest P.O.S. this side of a 1985 Oldsmobile 98 in order to show films of all kinds to people living in the hinterlands around where he lives. Like a roving Cinema Paradiso, the trailer mixes moments of people delighting in the joys of movies while this man helps to make it all happen. He seems like a realized human as he does this and it comes through the screen perfectly without words.
Honestly, there isn't one thing I can fault this trailer for failing to do insofar that it presents an awfully compelling movie with just the quick clips that are flashed on the screen. Big ups to temptress Tannishtha Chatterjee, at least that's who I think it is, who offers our protagonist the opportunity to be the love interest in a movie about movies.
As well, pay close attention to the trailer around the 1:40 mark. The mood changes slightly but it's uplifting, the way the music drives the action on the screen and not the other way around. I found myself getting caught up in the adventure of it all and just hoping to see what was going to happen to these people.
If the movie is even half as interesting as the trailer I would still rush to see this one.
Reign of Assassins (Jianyu Jianghu) Trailer [See David's write-up of the promo reel too]
Ugh.
When does a brand so dilute itself that it's hard to imagine it ever recovering to its glory days? In this case it's John Woo and it's apparent, almost like the dozen or so movies Luc Besson attaches his name to in any given year, that the QC being done to ensure freshness just isn't making the grade if you were to look at what he wants his fingerprint on if this trailer is any indication whatsoever. Director Chao-Bin Su, for his part, is unproven for me in that I have never seen any of his previous work. Not Saam gang, not Shuang tong, not Toi bak man 9 chiu 5, and certainly not Ai qing ling yao (aka Better Than Sex here for those who need a little translation), although I wouldn't mind seeing what the latter has in store.
Point is, the trailer fails to inspire any kind of excitement or push any boundaries for Asian filmmaking, instead relying on cinematography and direction that seems frozen in time around the year Crouching Tiger, Hidden Dragon came out.
Coming out of the gate you would think that frontloading this thing with the declaration this movie is being produced by Woo would be a good thing. Trouble is, when the scroll starts shooting out film titles it seems more like a goof than it does a resume of a truly great filmmaker.  It's weak when it ought to be a strong lead-in for the action that's coming. I would go so far to say that the action we do get at the opening of this trailer reminds me of Big Trouble Little China with the exception that here it doesn't seem fun nor does it feel very exciting. The battle being played out in front of us, at one point some jamoke using a Garden Claw leaps out like a pouncing kitten, feels uninspired.
I'm not moved that Michelle Yeoh, a spectacular talent if there ever was one, leaves the "assassin" fold in order to find love as it kind of trivializes this moment. It's moving too fast to care about her feelings or emotions as someone wanting to start a new life. So unmoved am I by the swiftness  that when one of her buddies come knocking long after she's moved on the flaming blades one of them wants to use on her seems hilarious and obnoxiously stupid. The wire-fu leaves a lot to be desired, it's almost embarrassing to watch, although the sword play is something worth focusing on if nothing else.
The last twenty seconds are a thrill, however. I don't know if the editor for the other minute forty-five seconds just happened to walk out to get an apple fritter but the last twenty is blissful as the music, tempo, the scenes all coalesce into moments that do the best sales job the previous moments just could not do on their own. I want to see this movie for the last twenty seconds as I sure don't want to see the one that led us all the way here. [MovieWeb]
The Immaculate Conception of Little Dizzle Trailer
There have to be worse things in the world than to be recognized for your work in 2001's Rat Race, right?
When I saw Vince Vieluf on the screen it was maddening to not know where I initially knew him from as the trailer played on. I had to stop the thing, pull up IMDB, look up the film, find out who this was in a cast list that was alphabetical, and then realize "Oh, yeah" he was in that movie I'll never be able to un-see. However, whatever it takes for me to find some angle and spend more time with a trailer the better. He was the best part of that film, if I could at least say that much, and I think it's because he never said a word.
This trailer's an oddity but in a good way.
We've all seen the story of the guy who toils among the cubicles only to lose it and end up doing something else but here it feels different in that the trailer at least wants to play with the cinematography, with the mood. Backed with Vieluf who simply explodes with character when he comes on screen, complimented with Lost's Tania Raymonde the trailer doesn't ever let you get comfortable. You stay on edge as we make our way through a very dank world.
Vieluf's presentation about life as a custodial engineer is sharp as the music, and the pacing, exudes an eerie vibe. That's when the blue something or another is discovered in a toilet. Is it an alien? A rogue dook? We don't know but this ragtag group of cleaners who seem like a rightfully odd bunch get in on an odd taste panel. It's a cookie taste test that seems to take our protagonist, and his cohorts, to the point of madness.
The trailer is a visual feast of light and shape. Director/writer David Russo seems to have a solid handle on the ways in which you can take words on a page and make them vibrant to watch in a two plus minute preview without ever feeling they're trying to cram too much into it. The music crescendos as our players all become wickedly involved in this cookie eating thing where bizarre and strange things start happening to their minds and bodies. Space and time seem to melt like a piece of three inch havarti left on a light bulb and I am left thinking this is the greatest thing I've seen all week. The indie spirit is alive and it is breathing and well inside this trailer.
Wild Target Teaser Trailer
This just clicked with me.
There was a time when director Jonathan Lynn's name meant something to me as a filmgoer. I think it meant something for about a week, actually. Back when My Cousin Vinny came out and the nation was caught up in a fever of love for Marisa "Don't Ever Ask Me About This Move In An Interview" Tomei and Joe Pesci this was the comedy for folks in middle America that earned one of its stars an Academy Award. Since then, the downward trajectory of a director who brought us The Distinguished Gentleman, Sgt. Bilko and The Fighting Temptations among other things does not speak well for the man responsible for so much mediocre blandness.
It's about here, however, where we meet up with his latest incarnation and I have to be honest when I say it looks pretty snappy. Who knew that Emily Blunt could step out of her ice cold high heels, yet always a pleasure to watch, and into a goofy comedy that seems to be able and harness Bill Nighy's comedic abilities with Rupert Grint's penchant for simply looking pale.
I think the reason why this trailer works for me is that, like a movie close in nature to Knight and Day, there is something to be said about movies that just want to have four quadrant appeal. There's nothing wrong wanting to have that, this is a business after all, but the generic soundtrack when we enter this picture, the way this film looks simplistically composed on screen, the one-note characters, it all should add up to a steaming pile of horribleness. But, at about the forty second mark the trailer makes a good case for itself. Nighy as the fumfering hit man with a change of heart, Blunt and Grint playing up the slapstick portion of this program, it's all very endearing. Safe, if you will.
Martin Freeman and Rupert Everett enter the picture as well and I found myself reminded of the easy breezy films I grew up with that used to satisfy like a warm plate of poutine but were just as forgettable once you were done with them. There doesn't always need to be some high arching point or deep psychological issues being worked out on the screen and this trailer makes you long for the days when movies just entertained.Note bene: If you have any suggestions of trailers to possibly be included in this column, even have a trailer of your own to pitch, please let me know by sending me a note at Christopher_Stipp@yahoo.com
In case you missed them, here are the other trailers we covered at /Film this week: