Sales: Sony Classics Takes Animated Film The Illusionist; LionsGate Picks Up The Lincoln Lawyer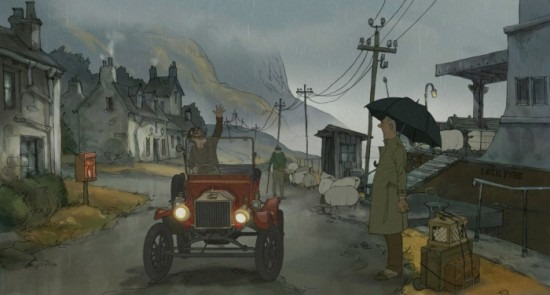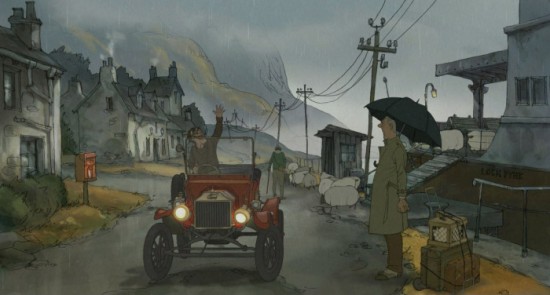 I didn't have much doubt that a distributor would quickly move on Sylvain Chomet's The Illusionist. (Refer back to our previous articles detailing the film, which has origins in an unproduced screenplay by the great Jacques Tati and features a character very much designed after Tati.) In fact, I didn't have much doubt that it would be anyone other than Sony Pictures Classics, which also released Chomet's film The Triplets of Belleville. Hopefully SPC can find an audience for this picture; it looks simply beautiful. Check some previously posted footage below. [Variety]
After the break, a distro deal and some new casting for the promising film The Lincoln Lawyer, starring Matthew McConaughey and Marisa Tomei.
We've talked about The Lincoln Lawyer a couple times before, originally because it was set to star and be directed by Tommy Lee Jones. The actor/director split last year over 'creative differences' but the film soldiers on. Now LionsGate has bought the film for distribution in the US.
Along with the pickup announcement, there is some cast info that we haven't previously run. The film boasts Matthew McConaughey and Marisa Tomei, as we've noted before, but it also now has Ryan Phillippe, William H Macy, John Leguizamo, Michael Pena, Trace Adkins, and Kate Moennig. Of all those actors, who could be replacing Jones? William H Macy, perhaps? Total character difference, but it could be. Or there may be another casting announcement yet to come.
The film adapts Michael Connelly's novel about "an easy-going LA defense attorney who operates out of the back of his Lincoln Continental sedan and spends his career defending small-time crooks until the case of a lifetime lands him in personal jeopardy." Brad Furman is directing in the wake of Tommy Lee Jones' departure. [Screen Daily]