Geek Deal: Kingdom Of Heaven Director's Cut Blu-Ray For $10.99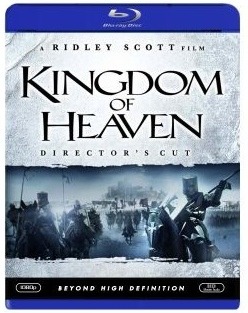 We may receive a commission on purchases made from links.
Amazon has Ridley Scott's Kingdom of Heaven Director's Cut Blu-Ray on sale for only $10.99, 63% off the $30 suggested retail price. Not sure how long this deal will last, so jump on it while you still can. Kingdom of Heaven is one oif the few movies where the director's cut is night and day better than the theatrical release. If you've never seen the director's cut, then in my opinion you haven't seen the movie.