The Thing Writer Eric Heisserer To Pen Final Destination 5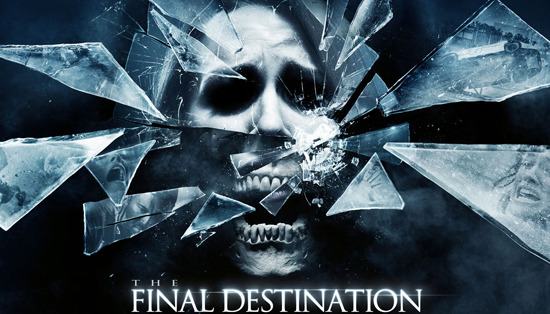 I hope that today we're not writing about sequels no one really wants, but so far we've had Ghost Rider 2 and now Final Destination 5, which Warner Bros. head Alan Horn mentioned at ShoWest.
Yet someone wants these movies. Take The Final Destination. No one expected it to be a critical success, but despite not having any particularly positive word of mouth, the film made $66m domestic, not bad, and an insane $115 worldwide. So, thanks to some sector of the international market that loves seeing American kids killed in horrible ways, there will be a fifth film. And now Eric Heisserer, who wrote the prequel to The Thing, will pen it.
THR says the plot for this one is being kept under wraps, but it doesn't take a genius to figure out some of the basics. The trade does say that one scenario "involves a character undergoing laser-eye surgery." About time we got some more modern operating room tech in these movies. But much more important will be the big setpiece — Final Destination 2's huge freeway crash is one of the best-orchestrated deathtraps in horror film, and if this movie can come up with something to match it, the boring sins of the third and fourth movies might be forgiven.
And that's exactly the idea, says THR. Heisserer is being looked at as a guy who can reinvent things that have gone stale. The trade points to his A Nightmare on Elm Street script, though we don't know yet if that actually works. And his prequel for The Thing got enough interest to put that movie into action. Let's see what he can do to revive this series, if anything. With a solid script in hand, who might WB and New Line attract as director? Whoever it is, they'll be shooting this one in 3D, too.