Full Cast Announced For Woody Allen's Next, Now Called 'Midnight In Paris'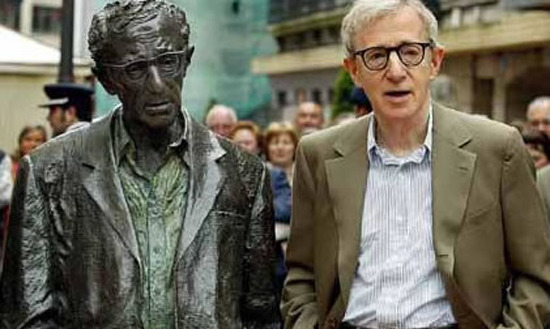 For the past month or two, we've known some of the cast details for the film that Woody Allen will shoot in Paris this summer. Owen Wilson, Marion Cotillard and Rachel McAdams were all known to have parts. And now, counter to his usual practice, we already have a title: Midnight in Paris.
Allen usually doesn't name his films until quite late in the game, but this time he's throwing out a name and a bit of plot info before he has even begun to shoot.
So Midnight in Paris is a romantic comedy about a family traveling to the French capital for business. Among them is a young engaged couple whose lives are transformed as they're forced to confront the classic idea that the grass is always greener on the other side. In a press release Allen sent out to talk about the upcoming film, the director says, "the film celebrates a young man's great love for Paris, and simultaneously explores the illusion people have that a life different from their own is better."
In addition to the previously known cast including Wilson, Cotillard and McAdams, we finally have confirmation that French first lady Carla Bruni-Sarkozy will be among the cast, and new names have been added: Kathy Bates, Michael Sheen, Nina Arianda, Tom Hiddleston, Corey Stoll, Mimi Kennedy and Kurt Fuller.
There is speculation in places like the LA Times that this unusual advance word is being put out there in part to pre-court audiences in France, as Allen will bring You Will Meet a Tall Dark Stranger to Cannes next month. I'm hoping it is just based upon a greater than usual optimism on his part, and that it might be taken to indicate that he's particularly confident in this script and cast.