AMC Theatres Announces Iron Man / Iron Man 2 Double Feature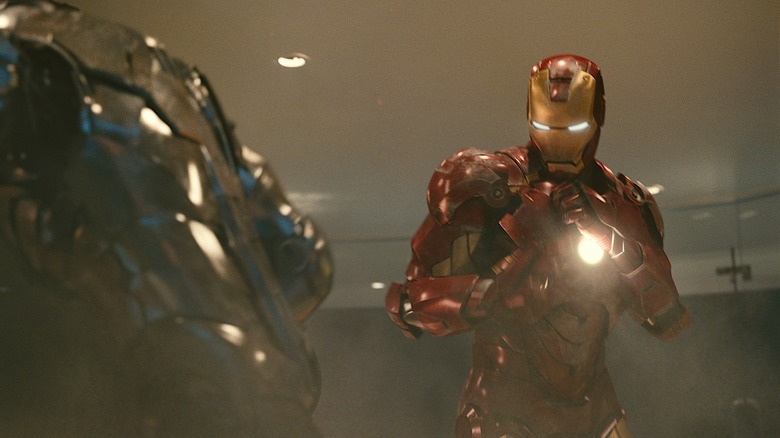 AMC Theatres will be giving Iron Man fans a double feature. The company announced today that 150 AMC-owned multiplexes across the country will be showing the original Iron Man film on May 6th at 9:00pm, back to back with the midnight release of Iron Man 2. The bad news is that tickets for each film are sold separately, and AMC doesn't offer a double feature package. However, tickets to the original Iron Man are being sold "for up to 50 percent off the normal ticket price." And yes, tickets are available now, so head after the jump to find a full list of theaters.
Atlanta, GA
Austin, TX
Baltimore, MD
Boston, MA
LOEWS LIBERTY TREE MALL 20
Charlotte, NC
Chicago, IL
LOEWS COUNTRY CLUB HILLS 16
LOEWS STREETS OF WOODFIELD 20
Cincinnati, OH
Columbus, OH
Dallas, TX
Denver, CO
Detroit, MI
Hartford, CT
Houston, TX
Indianapolis, IN
Jacksonville, FL
Kansas City, MO
Los Angeles, CA
UNIVERSAL CITYWALK STADIUM 19
Miami, FL
Minneapolis, MN
New Haven, CT
New Orleans, LA
New York, NY
LOEWS FREEHOLD METROPLEX 14
LOEWS GALLERIA METROPLEX 16
LOEWS PALISADES CENTER 21
New York, NY – Manhattan
Norfolk, VA
Oklahoma City, OK
Omaha, NE
Orlando, FL
Philadelphia, PA
Phoenix, AZ
Pittsburgh, PA
San Diego, CA
San Francisco / Oakland, CA
St. Louis, MO
Tallahassee, FL
Tampa-St. Petersburg, FL
Toronto, ON
Tucson, AZ
Washington D.C.
Buy your tickets on AMCEntertainment.com.