Black Widow Spin-Off "Definitely Possible"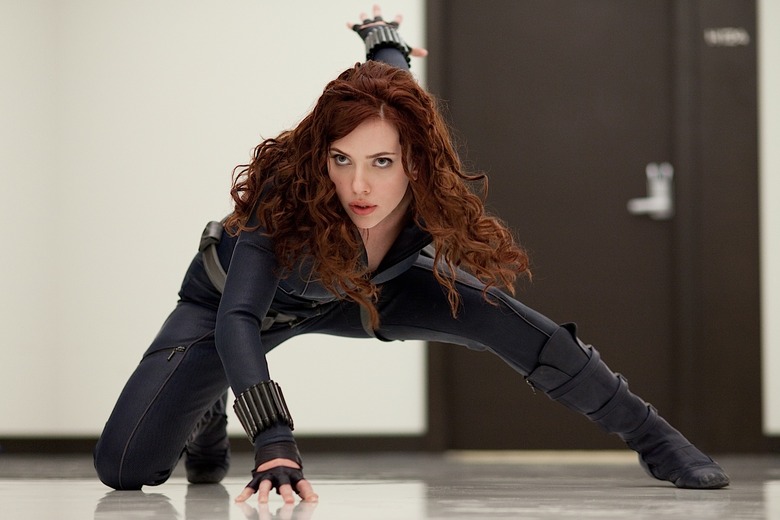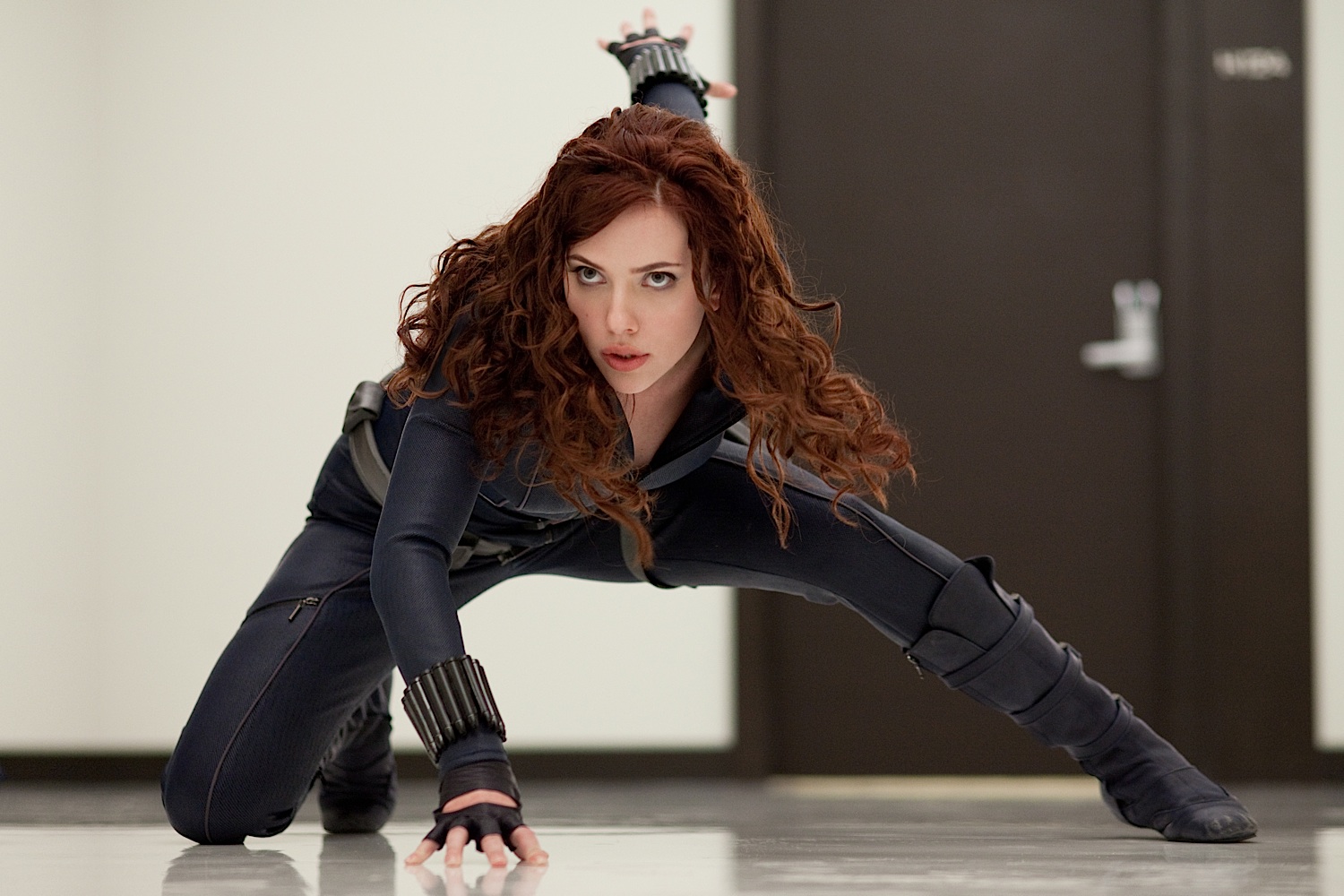 There wasn't much news that came out of the Iron Man 2 press conference today regarding the future of the Marvel movie universe. But one of the interesting bits was Marvel Studios president Kevin Feige in response to the question of if Scarlett Johansson's character Natasha Romanoff aka Black Widow would be getting her own big screen movie spin-off:
"Definitely possible," said Feige. "Yes, absolutely."
As you know, Johansson's character debuts in Iron Man 2. But why make a Black Widow movie? Most fans were not happy when Johansson got cast in the role, over Emily Blunt, who was forced to drop out due to contractual scheduling conflicts. She might seem like the least interesting character in the trailers, but many people who have seen the film have been saying that she is one of the biggest surprises of the sequel.
Also, we do know that Johansson's contract includes a role in the superhero team-up movie The Avengers and possible options for future films.